APPLIQUE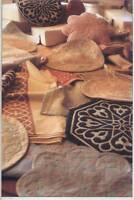 The traditional art of decorating the tents in which people gather on social occasions is known as appliqué.
The artist draws the traditional geometrical and floral designs on paper. With a needle then perforates the lines of the design. He puts the paper on the fabric and spreads on it powder chalk. The powder passes through the punches to mark the fabric. With the pencil the artist recreates the design on the fabric.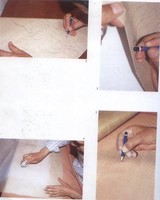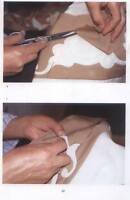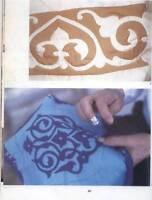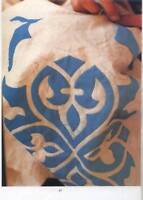 Clippings of colored cloth are applied on the fabric with very fine concealed stitches. The design is composed of the different shapes and colors of the material.
The artist may fold a piece of paper many times to have an isosceles triangle. With a pair of scissors he cuts some specific parts of the triangles, so that when the paper is unfolded, he gets a complete star pattern.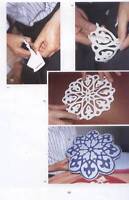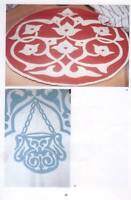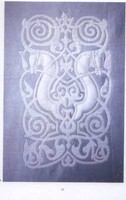 The art of appliqué has suffered very much since the. decoration of tent fabric began to be achieved by printing on the textile. Demand for handmade decorated tents has fallen almost to nil. The alternative solution resorted to by the artisan is to produce small pieces, for hanging, for small cushions, or to create beautiful works on fabric for exclusive upholstery.