Top 3 Reasons people choose the "thebluedot" online. (ebay user id: thebluedot)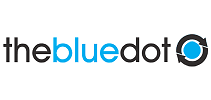 We at the BlueDot want your business and our team works hard to show you that we care. Below are the top 3 reasons why over 300 customers online choose the BlueDot everyday!
1.
We offer the lowest prices on quality products you will find anywhere - period
. We offer top of the line products at unbelievably low prices and stand behind all products we sell 100%. Sure, you may find better prices on lower quality items elsewhere but you will most likely come back to us once that lower quality product purchased elsewhere breaks --- save your money and buy your item from us the first and only time. Ebay has gained a reputation for finding extremely low prices online, but a lot of the products are of low quality. We provide premium grade products at low prices.
2.
We care about our customers
. We work hard to make you a returning customer. We would not be in business if it was not for our customers and we want you to be a happy customer. We combine low prices, excellent customer service (through both email and Live Chat) and back our items with our 30 day satisfaction guarantee. If you're not happy we're not happy! If something is not right, we will do our best to go the extra mile for you.
3.
Easy and fast checkout process
. In addition we provide free shipping on almost every item in our store. Over 99% of our orders ship out within 1 business day and are delivered in 5 business days or less.
Need some other reasons to consider - The BlueDot? The BlueDot is a green company. We are a premium retailer of quality refurbished and used cell phones online. We want the world to be a better place and are doing our best to prevent harmful materials from entering our earths soil. Next time you think green - consider Blue - thebluedot of course :-)
Reason why you should consider buying a pre-owned or refurbished cell phone from The BlueDot.
Reason 1
- A "New" cell phone will be considered used tomorrow. After that "New" phone is powered on it is no longer considered new.
Reason 2
- Once that cell phone is no longer considered new it is worth on average, at least 50% less than a Brand New version.
Reason 3
- We do not falsely advertise our products. A lot of sellers on eBay and elsewhere online sell refurbished cell phones as "Brand New" for more money. Buyer Beware! Most people can not tell the difference between new and refurbished.
Reason 4
- There is no need for a long term 2 year contract when purchasing used or refurbished cell phones from us.
Reason 5
- Our certified technicians use the highest grade materials when refurbishing our devices. You may find a better price elsewhere, but rest assured if you buy from us, you will be receiving a quality product. All of our phones must pass our 7 point inspection process prior to leaving our doors. Over 100,000,000 (100 million!) cell phones are piled into landfills every year. If more and more people buy used or refurbished cell phones we can make a huge impact. The average person replaces their cell phone every 18 months. Can you imagine the amount of money you can save over a lifetime, if you save at least 50% on every phone you buy?
Want to read more about the BlueDot - check out our about me page here
BlueDot Used Cell Phone Store
.