As a collector and dealer of scarce and antiquarian books, I am often put off by what I consider deceptive displays for books being offered. Very often "What You See Is What You Get" could not be further from the truth. I have decided to list some of the more obvious ploys used, in hopes of saving the sincere buyer from future disapointments. This information should help the sellers as well.
PHOTOGRAPHS:
(1) Cropping of photos: When a photo is trimmed or cut to size. Many books displayed cut off the tops and bottoms of the spine, or even all the books edges. It is just these areas that show the most wear on older books (chipping, frayiing, worn through or even missing parts). This can only lead one to think the seller is hiding damages that could prevent its sale. This is deceptive marketing! See photos below: The first is cropped ~ The second is not. If the second photo had damage to spine you would not see it in first photo.


(2) Photographing the books cover in color, then switching to black and white for the inside pages. By using color it would show the natural browning and yellowing of pages due to age. By switching to black and white he can hide these true indicators of the books condition. Again, deceptive. (3) The color of a books cover will often fade with age. Many use photo enhancing software to add color tint to their photos giving a fresher and brighter color. They often use red and this can be seen in the rest of the photo having an unatural red tint.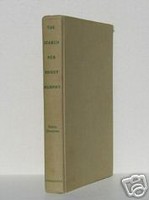 (4) Using the same type of software sellers often brighten a photo to the extreme in order to hide aging and darkening. These can be spotted by the washed out look of the pages. Photo 1 Normal. Photo 2 Brightened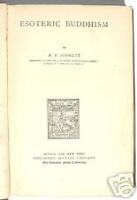 (5) Lastly, there are the seasoned sellers who try and make their photos look like first time amateurs by showing photos so dark you can hardly make out the details, let alone defects. Photo 1 Darkened. Photo 2 Actual photo (with nothing to hide)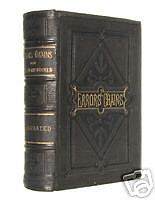 It is my hope that once buyers are more aware of the ploys used by certain sellers, that it will lead to more honest displays and descriptions.
One last point to book sellers. I often see the phrase: " Good Condition Considering Its age" I know this is in most cases an honest statement, but it is meaningless. There is the books age, and there is the books condition. They are two separate topics and should not be combined for describing a books condition. I have books over 200 years old in Fine condition, as well as books 5 years old that are falling apart. Give the books age, then give the condition of the book. Condition considering its age can mean anything, and its usually not good.