RCI Weeks Timeshare is the familiar style of ownership and has been around for way over 30 years.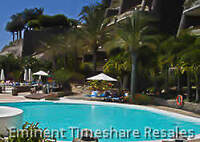 Within the RCI system there are fixed weeks and floating weeks. Fixed weeks are a specific week number whereas floating time is usually High medium or low time banded weeks within a specific unit size.
Choose a fixed week of timeshare in a specific week and a specific apartment size and you know what trading power you have or if you want to convert to RCI Points.
The RCI weeks system generally works on exchanging like for like within a set of rules. RCI call it Trading Power
Banking (Spacebanking) your weeks with RCI Weeks as far as possible into the future caps at which level your unit is valued, so early banking increases trading power, no matter what is owned.
When you bank your timeshare the RCI computer allocates your week a specific value which is added to the like for like value of the week and is set according to the specific date of banking set against the date of your week (Month, 2012, 2013, 2014 etc)
There are the like for like, location and quality factors which of course determine demand. The size of unit, the season or week you own, the quality level and award rating of the resort. In RCI blue time is low season and gets a very low rating, white time, which is medium time, gets a modest to low evaluation and red time which is high demand gets the maximum value.
Large units (sleeping 6 people) scores highest, smaller apartments score correspondingly lower
Demand. Mainly by date but also how much other people want your resort or the area it is in by its' demand.
Few people go away the week before Christmas which is low demand, whereas Christmas week is peak demand, but both are classified as "red time high season".
As a general rule, own when the rental costs would be much higher than the management fees are. For instance you can probably rent the week before Christmas very cheaply whereas the rental for the Christmas or a summer week could be over £1000, that's a very simplistic way of telling demand. It makes sence to own the peak week, but is probably pointless to own the out of season week as it may have a more expensive running cost than renting.
The RCI computer is dynamic and knows by requests which resorts and times of year have the greatest demands and in which weeks and units and can re evaluate on an ongoing basis.
Best advice if choosing RCI weeks is to go for something you would use, a resort in red time high season and an annual award, either Distinction, Silver crown or Gold Crown or a distinctive feature such as Air conditioning or private hot tub etc and lets not forget location, location, location!
Please see our other guides on ebay and thetimesharer.com before buying on Ebay. We have guides on RCI Points, how to buy RCI Points, What is A Timeshare and What Are RCI Points with lots of tips on how to buy wisely to maximise your purchase and reduce your ongoing running costs