I absolutely love cheese sauce--but the ready-made stuff you buy in the store just isn't good enough for me! So for years now I've used this simple "recipe," if you could even call it that, to make delicious homemade cheese sauce that the whole family enjoys!
Into a large frypan, at least 2 inches thick, dump a heaping 1/3 cup of flour and 1/4 cup of oil (canola or vegetable). Turn heat on, medium or low, and blend flour and oil to make a thick paste. Gradually add four cups of milk--don't pour in more than 1 1/2 cups at a time. (If you are constantly stirring this, you may turn the heat up if desired.) Keep stirring paste into milk, you will feel the milk begin to thicken. When you have all four cups of milk stirred in with a relatively thick consistancy, add a dash of salt, pepper, and several cups of cheese, either grated or cubed.
The amount of cheese you put in is to taste. Start with three or four cups, mix until melted, and taste. Keep adding until it tastes cheesy enough to you! Now here's a quick list of some of the things I like to use my homemade cheese sauce for:
- Mixed in with cooked broccoli, for baked potato bar
- In homemade macaroni and cheese
- By itself on baked or fried potatoes
- As a light glaze on ham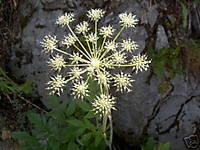 Though it may sound cheesy, this homemade cheese sauce really is to die for...just follow the directions carefully, have patience stirring in the milk, and you'll have a delicious, creamy, rich cheese sauce your family will love!