Selling clothes and accessories on E-bay is an art unto itself. You must be a photographer, a stager, and a marketer to gain top dollar for clothing and gain a customer following.
This guide is aimed at the boutique-store wannabe owner, the high-end clothes horse, and the savvy bargain-hunting flipper. Best of luck to you all!
Section I: What kind of items should I be selling?
1. The number one selling rule on E-bay is BRAND NAMES RULE. Do not bother putting your $5 K-mart t-shirt up for auction. If it came from JC Penny, take it to Good Will. E-bay shoppers want Banana Republic, JCrew, BCBG and the like.
Search for JCrew dresses
2.
If not all of your auctions are for high-end items, have an "anchor" item. This item should be very high end and desirable. Nanette Lepore dresses, Chanel sunglasses, Burberry scarves, Diane Von Furstenberg dresses, Jimmy Choo shoes, Manolo Blahniks, and Coach purses are all examples of items that will draw attention to your other auctions. In addition, you should sell your "anchor" item last so that it wall draw attention for the duration of your selling week.
3.
Remember why we all love E-bay! We love to bargain shop. There is an unmatched euphoria from "winning" an item for well below what it originally cost. Thus, MENTION the retail price of the item in the title or description.
4.
Make your buyer feel like a celebrity. If you are selling the same jeans that Eva Longoria was photographed wearing, MENTION it. Does Jessica Simpson own a dress by the designer of the shirt you're selling? Did you see Heidi Klum wearing Christian Louboutin shoes in In Style? Be sure to let your buyer know they are purchasing a little bit of Hollywood!
Search for Jessica Simpson top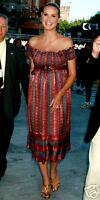 5.
NWT (New With Tags) and BNWT (Brand New With Tags--which was probably coined just to top the NWT items) are common search acronyms that you will want to include in your title, if applicable. I can only imagine that BSNWT will follow. Let me know if you didn't get that one. If it is in pristine, brand new condition but has no tags, you will want to use NWOT, for New Without Tags. This will ensure your item is not overlooked by the savvy E-bay shopper who knows what she/he wants and searches accordingly.
Section II: Should I sort items by season and sell accordingly?
6.
YES! Know what season you should be selling for. Don't sell your sunglasses in the winter. Don't sell boots in the summer. Do get your fall items ready to put up for auction in September. Put heavy winter items like coats and scarves on October-January. Swimsuits will sell best in late spring. I'm not implying that your Gucci sunglasses won't sell in the winter; I'm saying they will get you more money in April or May.
Section III: Staging and Photography
7.
Ever seen the picture of the naked guy reflected in the teakettle he's trying to sell? Very disturbing. Be aware that buyers may be turned off by the appearance of the room shown in the photograph. If the area surrounding the item looks trashy, the buyer may deem you (the owner of the item) as trashy and move on to someone else's auction. Good ideas include draping a wall with a bedsheet for a backdrop and avoiding rooms with mirrors that will not only capture the item but you, as well. JCrew's website has some good looking and simple photos that you could try to imitate.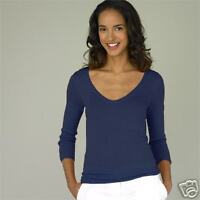 8.
Along those same lines, IRON the clothes before you photograph them. Wash them if needed. Nuff said.
9.
If selling on E-bay is going to be big business and not just a hobby, invest in a tailor's dummy. I would advise you to avoid cheesy looking manequins, which, once again, will speak more about you as a seller than your clothes, but may turn buyers off, nonetheless.

Search for a tailor's dummy on e-bay
10. Do not,
(I repeat emphatically) do not try on the clothes and photograph yourself (even if they are your own clothes) unless you are extremely attractive and have been told so repeatedly by people who are not related to you.
I hope you find this guide invaluable in helping you obtain top dollar for your clothing and accessories! Remember that if you make a good impression, your buyers will keep coming back, and that keeps you in business!