How to Take Great Pictures for Your EBAY Auctions. (Square Perfect EBAY Store )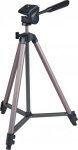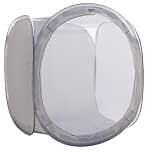 Taking good quality pictures often seems like a daunting task. Don't fear! There have been several developments over the last decade which enables amature photographers to take professional photos. These include in the invention of the digital camera, the time tested tripod, and the photo tent. With minimal effort you will be able to create professional images with a standard two megapixel camera.
What is the Secret?
Focus and Lighting
Setting your camera to aperture priority mode.
Using a good quality photo tent. It must be a good velour material that softens the light. Many cheaper nylon tents will reflect the light.
Invest in a tripod.
Utlize a good paint software program to enhance your images such as Adobe Photoshop.
In order to capture the intricate details, you want to be as close to the object as possible. Please refer to your camera manual for the optimal distance in macro mode. Even the slightest movement while taking a picture will cause the picture to blur. Make sure you turn off your flash. The flash will only magnify hot spots and reflections. It is our recommendation you shoot outside on an overcast day or use a light tent like the ones we sell below.
ABOUT US
We have been powersellers on EBAY for the last 6 years. We encourage you to compare our high quality light tents to others on EBAY. Not only do our tents include 4 free colored backgrounds and a free carrying, they are made of the premium grade velour fabric. Please don't compare our tents to the cheap nylon tents you may see elsewhere. These are one of the greatest inventions to take great pictures for your acutions and websites. Just look at some of our other auctions and you will see the photos I have taken and I have never had any photographic training. Please visit out EBAY store to see our products.