Sony Ericsson LiveView MN800 Smart Display Watch is designed for Smartphones running Android OS 2.0 and above, not only for Sony Ericsson's phones, but also compatible with phones under Samsung, LG, Motorola and more.
Watch the impressive promotion video and learn how it is competitive in MobiMega's eBay Store.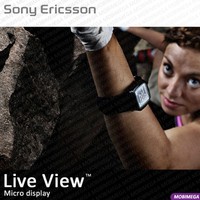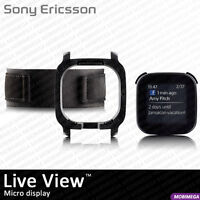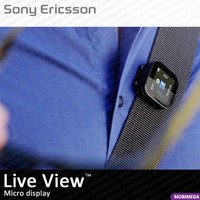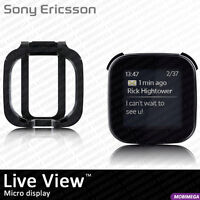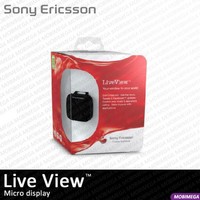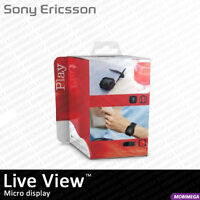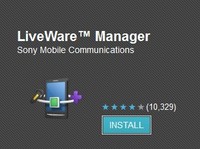 The first thing you need to use it with your smartphone is to install the "Sony Ericsson LiveWare Manager Apps" on Google Play (formerly Android Market), and so you your LiveView MN800 can shows date and time, SMS messages, emails, Facebook and Twitter feeds and more!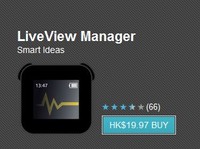 There is also 3rd party development for stabilize and improving the connection between LiewView MN800 and your phone, get it under Google Play by searching "Live View Manager" but it is not free.
How it works
[1] Charge your LiveView for 2-3 hours before the first time of usage. To maintain better battery life, never overcharge your device.
[2] Turn on your LiveView and it enters pair mode automatically, turn on the Bluetooth on your smartphone, search for new device and pair the LiveView.
[3] Once paired, go to the LiveWare Manager under application to setup your LiveView
[4] You can manage the following setting:
[a] Link up your Facebook and Twitter account to receive feeds in order to show on your LiveView
[b] Showing text messages, incoming calls, missed calls
[c] RSS feeds
[d] Manage add-on and plug-in
Maintenance and Troubleshooting
You may want to reset your LiveView MN800 to factory default condition while there is unexpected connection or operational problem:
Turn off your LiveView
Press and hold the power button for 15-sec and the screen would turn off immediately (not fading out)
Your LiveView MN800 is now reset to factory default and please remove and pair with your mobile phone again
WARNING: Due to the popularity of this product (Sony Ericsson LiveView MN800), we notice there are counterfeit aka fake version on the market which is NOT come in full retail packing, bad quality, etc.
This guide was written by MobiMega - "Your Genuine Gadget Web Store".
If you think this guide helpful, we appreciate if you could vote "YES" for this!
About MobiMega - MobiMaxx
We sell premium GENUINE gadgets for mobile phones and tablets as well as PC peripherals, all items are in 100% NEW IN BOX and well packed for fast air mail with tracking to worldwide. Top selling includes accessories for iPhone, iPad, Samsung Galaxy, Bluetooth Headsets, Car Mount Holders, etc. Worldwide retail and wholesale orders are welcomed.
Visit MobiMega's eBay Store for more excitement.