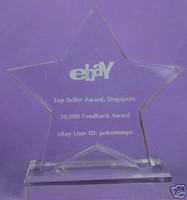 I have a regular customer whom has bought watches from me to re-sell in Italy. We have been dealing for the past 6 months until a parcel content was stolen. (2 out of 6 watches was missing from the parcel)
My Italian buyer claims a reversal on me first using "item not as describe" but later he change it to "non-receipt".
I use FedEx for all shipment to Italy hence I have a tracking in hand to prove the items already delivered. Paypal later award the case to me due to the proof of shipping I hand over to Paypal. A few weeks later, to my horror; the amount claim by the Italian buyer was reversed due to the claim of "unauthorized usage of the credit card."
I lose a total of 6 watches worth $425.26. I lost the FedEx shipping fee of $32. Best of all Paypal charge me a $10 for the reversal.
To be frank, I am still using Paypal to collect payment and I am always at Paypal mercy. Paypal can do anything to me and I still have to stay with them. But I just want all Ebay sellers to know that Paypal may be the best online payment but when thing turn sour, Paypal can become a nightmare.
More stories to come..... but not all story are so scary, I also have comedy, drama and also Sci-Fi believe it or not. But all stories are true and happened to either me or my staffs since the first day we start in Ebay.
I have been selling in Ebay since year 2000 and I have a lot of stories to share. Thank you for visiting my guide, please motivate me by clicking "YES" below.