The more appealing your auction looks, the more likely you are to attract bidders. The major advantage of using an outside service is to save money on Ebay fees. You can use an outside service and get backgrounds, TONS of photos (supersized too) .... and only pay for the basic no-frills Ebay listing fee.
NOT a scam - no catch - just not very many people have heard about this.
You already get one free picture when you list with Ebay... but when you use an outside service you can add TONS more images, get free extras like click-to-enlarge, free backgrounds (to make your ad look a bit more festive than the competitors) and even free auction scheduling (start your auction when you want it to begin, even if you post at 3am, you can have it start at say 6pm on Friday) without paying any extra money for these features....
I will tell you some auction pointers and tell you about two services that I am familar with - one of the services charges a small subscription fee (*for unlimited use) and the other service is 100% Free for unlimited use.


Picture Tips.....

First Things First - Pictures sell ads. People want to know what they are bidding on and more so that a great description they want a photo to SEE the item. Take your time taking photos. I have seen so many auctions that promised great items but sold for the starting low bid or didn't sell at all because of a poor photo. If you are listing an auction of clothes, take one picture for the gallery showing the huge lot of clothes nicely laying out or nicely folded up.... fill your camera's viewfinder box with the items - try to get as close as you can to your item cutting out as much of the background as possible. Do not just settle for one picture of a bunch of clothes folded up or just thrown about on the floor - people want to SEE the items - ALL of them....

A great tip is to show the items a few pieces at a time and even show them put together as outfits. If people can see them as outfits then they look beyond a few seperates and see OUTFITS - which stretches their dollar...

If it is an item you are showing, take pictures from different angles. Don't just show a front shot - zoom in on any pictures or words on the item... show it from the side, front and back (great for items like antiques...) People want to feel like they have a full understanding of what this item looks like.

The Gallery feature, this used to be the ONLY option I would pay extra for but Ebay has recently made this an automatic feature (free) so USE IT!! This puts a picture next to your auction title in the search. It is well worth it. If people like what they see or if it catches their eye - they will open your auction. Most people don't take the time to open or even read the auction title if they can't see a picture with it. Many more don't even click on auctions that don't have ANY pictures at all! Pictures sell ads. Now about that Gallery picture, if you have a lot, use the picture showing the lot -not just a singled out piece from it - if it is a single item use the stock photo or take a look at all the ones you have and pick the best full view from the lot.


What I don't pay extra for...
I do not pay for the subtitle unless there is something I really want to say in the title that I don't have room for.... don't waste your money on silly things like "see my other auctions" or "wow what a find" .... that is just throwing your money away.

For example from one of my recent auctions:
The Ebay title was: Wizard of Oz Dorothy 2T 3 4 5 6x Costume +Shoes 5pcs
I wanted to cover all the specific sizes that this costume could fit, rather than just say 2t-6x which would limit the search keywords to that very specific search of just 2T and 6x... I wrote it out - with the 2T 3 4 5 6x part, this covers general searches of sizes from the very specific 2T and 6x to the 3/4 and 4/5 or just 3 searches... but that took away quite a bit of space.... I wanted to set this dress apart from the THOUSANDS of other Dorothy costumes that were listed so I added the subtitle:

Ooak! Sequins+Tulle+Full Skirt+Basket+2Bows+sz 8 shoes

(Ooak means One Of A Kind)... I really wanted to show that this was an original design dress and point out some features as well as say what all was included beyond the generic "5pcs"...

While we are on Commonly used phrases... NWT (New With Tags - attached!) ... NWOT (New Without Tags) .... NIP (New In Package) ... NIB (New In Box) - these are great for listing in your auction title...

Would read like: NWT Dorothy Toddler 3T Costume + NIB sz 8 shoes

Perks your intrest more than just saying: Dorothy dress -used

BTW, There is NO point in saying USED in the item title or subtitle - that's for saying in the description. Besides, who wants to open an ad that leads with the word "USED" - that just degrades the auction. It is understood unless you state or imply otherwise that it is preowned or used. Do be clear in the auction description but in the title, be as specific as possible while thinking about keywords.

That being said...
Now to the hosting sites.....

There are numerous auction hosting sites that can help you save time and money when listing your auction... and make it alot easier to list too! The two I am most familar with is Seller Sourcebook (www.sellersourcebook.com) and Auctiva (www.auctiva.com). I will tell you a bit about these two companies and what I think are some pros and cons of using them.

Starting with Seller Sourcebook. This is the EASIEST subscription seller tool I have seen. If you are familar with Word Documents, this writes about the same. It is basically fill in the blank. No fiddling with complicated Ebay codes (such as <p> for paragraph or <b></b> for Bold) - you just write your auction the way you want it to appear - if you want it bold - you click the bold B in the toolbar. If you want a new paragraph, just hit enter and make a new paragraph...

Then you pick a background. They have a very impressive selection - if you are selling children's clothing you will love the HUGE (ever-growing) Gymboree themes... great for matching with the clothing line you are selling! (btw, see my newest guide on selling Gymboree)

My personal favorite is the MYO (Make Your Own) background option - it takes all the guesswork out of it - you just first select the template (layout - they have photos showing you - as in do you want everything in one box, or do you want Description in one, Shipping Instructions in another...and so on) then you select the one or two combinations of photo or color backgrounds - they have a nice selection of colors and patterns for you or you can find your own.

I would go to google.com and enter "fabric" ... find a good website that has tons of fabric pictures... when I see one I like, then I would right-click "copy link location" and paste that into the selection - then you have a pretty say- blue chenille - as your background.... here awhile back I listed some motorcycle parts for my hubby - I googled the name of that type of motorcycle and found some great pictures of bikes - I used those as the background - looked really sharp!

It really is that simple. Just click and fill in the blank.

You can save things like Shipping terms and Payment Details - so that you don't have to keep rewritting them every time. (And if you want to edit something within them - you can just click your mouse on it - like a word document and then go from there... deleting and retyping whatever you wish!)

Then adding pictures is just as easy. Just upload them (step by step guide assists you) and then you can even select the order you want them to appear on your auction.

Seller Sourcebook Pros:

Easy To Use
Save All Your Auction Photos To The Website So You Don't Take Up Valuable Space On Your Computer
Protect Your Photos (disables the right-click copy function)
Great Selection of FREE to use (No Extra Ebay Fees) backgrounds
Add A Ton of Photos (I did 25 in one auction - all click to supersize without adding a single extra Ebay fee, but also keep in mind that the more stuff you have on your ad, the longer it will take for the page to load for your viewers)
Save Often Used Things Like shipping and payment details
Cancel ANYTIME without any additional fees... get a partial refund for your prepaid time that you didn't use if you cancel before then (as in pay for a year but stop service after 3 months)...
Seller Sourcebook Cons:
You Have To

PAY

To Subscribe To This Service, it isn't very expensive, I was paying $20 for every 3 months worth of unlimited use... but this service is more for those that Sell often.
You have to copy and paste to the Ebay description part (It walks your through this but you still have to go step by step through the Ebay listing phase.
A site I used to love until they went paying is Auctiva, they are a lot like SSB - this would be a MORE AFFORDABLE option to SSB but if you are looking for FREE......I have ran across a new site called AuctionZealot (again, add your own www-dot-com on that, these guides won't let me actually link anything outside of Ebay)....
Now All About "AuctionZealot":

The next service I found while admiring another Ebayer's auction: AuctionZealot
This is a 100% FREE service though they do have UNLIMITED fee services, once Auctiva went to fees I had to go hunting for another Free service. Super simple to sign up - let it create an Ebay token to link the site to your ebay account (it will pop up Ebay and ask you to log in). From there, it's really simple fill in the blank listing.
It is broken up step by step into the Title and the options you can add and shows with a $ the options that add Ebay listing fees. The advantages of this service is if it were possible to make SSB more user-friendly - this is what you would get! No catches, no ads or pop-ups to your auctions... it is just FREE. Plain and simple.
NOW about the FREE - this seems to like the number three - you can list as many auctions in one sitting as you want, but if you want to use the Listing Scheduler option, you can only do THREE scheduled listings at a time UNTIL they post. Plus if you want to add captions to your images, you can only do the first three - but when it lets you add THAT many images for FREE - I consider this nothing to whine about! :)
(*don't ask me how they make their $ - it's beyond me - but hey - it's free - can't beat that!)

The backgrounds are a bit more techy, than what SSB offers (anything free is better than paying extra for Ebay fees!!) - you have a few premade backgrounds you can choose from under the FREE service or you can make up your own by simple clicking - it's really easy once you toy around with it. Saving your profiles (like your shipping details) so that you don't have to keep retyping the same stuff again and again - is really simple too. Uploading pictures and putting the ad together takes a bit to get the hang of but once you do - if only to not have to pay a penny for an extra picture again - it's worth it! :)
This website does it ALL for you - you can select the extra Ebay features if you would like to add them... you pick the catagory inside Auctiva and even add your shipping details within this site - enter the weight and the shipping methods you will use or enter the flat-rate and shipping methods.... EVERYTHING is within this site.

When you are finished adding options, details and pictures (all step by step and all really created with the novice in mind for ease of use), you just click either SAVE (so you can come back to it at a later time), POST (Imediately posts the auction to Ebay), or SCHEDULE (one of my favorite features that normally on other hosting sites and Ebay costs money - this is a FREE feature only found with Auctiva).... and you are done!

It does Everything else for you! NO coping codes to paste to Ebay like SSB, actually after you click on POST or SCHEDULE there is NO other step beyond that. Your auction will post and you are done! Plus, if your ad doesn't sell or if you have more of that you want to sell later, it automatically saves your ad (and images) to the website (no taking up your valuable computer memory) - then you can just click on SAVED listings, click it and you are ready to go again!

There is even a feature to calculate Ebay fees. It is nice to know what your approx. listing fees are going to be.

This is an all-in-one website that really makes selling simple and saves you a ton of money on Ebay backgrounds and extra photos ....
Pros:

Store your photos on the website instead of taking up your computer's space
Add a ton of photos (with click-to-supersize) for free
Free backgrounds
Free Auction Scheduler

100% Free Service

- NO Contracts (unless you WANT to pay)!
Since you never have to open Ebay to list the ad - it is even Easier to use than SSB
EASIER than SSB to edit your auction wording after the ad is posted (just click Edit through Ebay and go from there like you normally would).

Cons:
Takes about a day or two to get used to the layout and how it works, but it really is simple - once you get the hang of it you will wonder why everyone else isn't using this service too!
Hard to edit or change your auction images in your auction after it is posted (same to be said with SSB)


Bottom-line, if you Sell on Ebay - try one of these services out for yourself and quit paying full price for every picture you add and never again pay for SUPERSIZE! Either one of these services will save you time and money!

I don't get any compensation by getting people to sign-up for it, but because it really does offer a ton of great features and makes Selling so much easier - I reccomend it to everyone! It is really worth a peak!


Some other services that I am NOT familiar with but have seen around...
INKFROG (www.inkfrog.com) ...... VENDIO (vendio.com)
UPDATE: I have also found this wonderful site:
(enter www. in your browser window then paste the following behind it:)
bigcrumbs.com/crumbs/frontpage.jsp?r=thecombsfive1
BIGCRUMBS is a great way to get PAID when you shop online!
BigCrumbs is one of those websites that you log on to, select which retailer (as in Ebay..) you wish to do business with and now - tah-dah! You actually get cash back for buying on Ebay! Seriously! It is free to join, easy to use, and you get paid automatically with Paypal! Can't beat that! Certainly worth a look - I won't buy on Ebay without going through this link now! Why not get some free cash back?

Plus you get paid for people that sign up through your link! (Also found on my About Me page) - for more details see my "GET PAID TO SHOP ON EBAY" guide.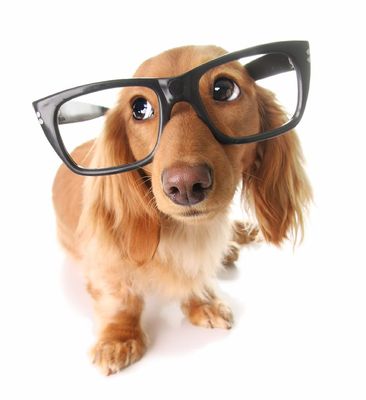 Happy Ebaying!

(*Also, if you found this guide helpful, please vote for it below! And if you run across any other hosting sites that you think I should mention - do email me! ~ Thanks so much to everyone that has voted to make me a Top 100 reviewer - slowly but surely closing in on the TOP 50 spot!!)
PS, forgot to add that when you are signing up with with the free service it will want to generate a "token" - no worries, just say yes - it is the link that connects your Ebay account to be compatible with your AuctionZealot account. :)