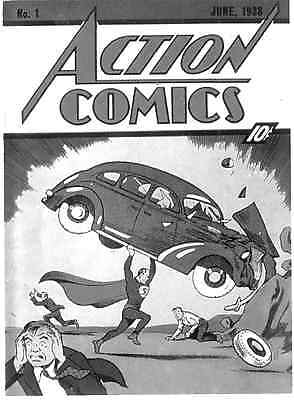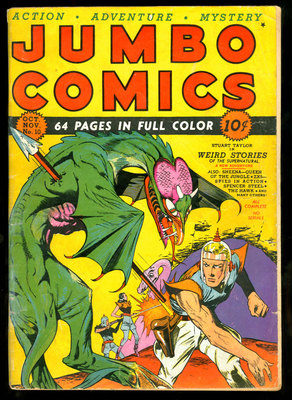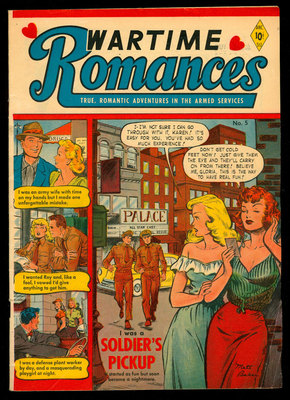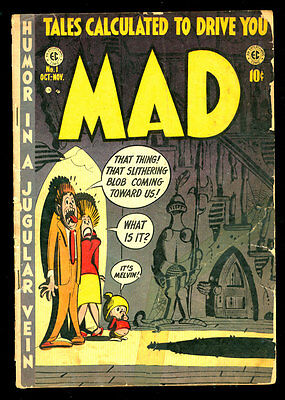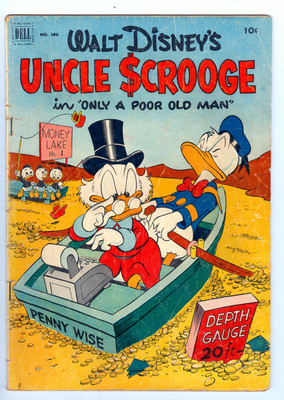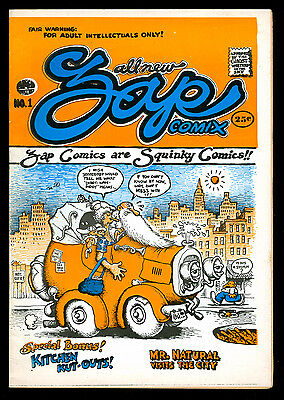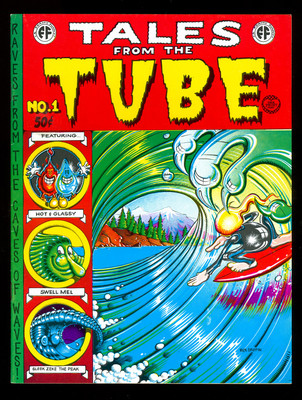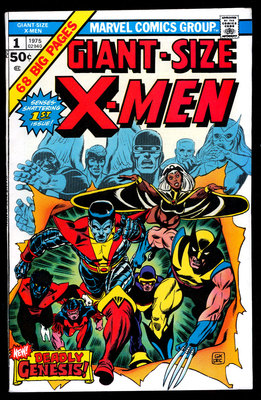 THE ORIGIN OF THE MODERN COMIC BOOK (Part 3) 1938-1975
A detailed, heavily researched book-in-progress covering the more than 160 year history of the American comic book business. E-mail is: BEERBOHMRL@gmail.com. Portions excerpted from Comics Archeology 101 © 1995-2012 Robert L. Beerbohm www.BLBcomics.com
Soon after the Major lost control of his company,
Action Comics
#1 was published with a cover date of June 1938, and the first Golden Age of superhero comics had begun.
Early in 1938 at McClure Syndicate, Max Gaines and Shelly Mayer showed editor Vin Sullivan a many times rejected sample strip. Sullivan then talked Donenfeld, Paul Sampliner and Jack Liebowitz into publishing Jerry Siegel & Joe Shuster's creation of
Superman
whom many of us came to love as "The Last Son of Krypton." This was followed in 1939 by a lucrative partnership for Gaines beginning with Harry Donenfeld as the All-American Comics Group.
While there's a great deal of controversy surrounding such labeling, the "Golden Age" is viewed by many these days as beginning with
Action Comics
#1 and continuing through the end of World War II. There was a time not that long ago that the newspaper reprint comic book was collected with more fervor than the heroic comics of the '40s.
Prince Valiant Feature Book
#26,
Flash Gordon Dell Four Color
#10 and
Tarzan Single Series
#20 were some of the highest Holy Grails of collecting, but not as much as they should be these days as they contain fantastic art & story.
Today's marketplace dictates super heroes command the highest prices and are seemingly the most desirable. Maybe one day that pendulum will swing once again as there have been many years since they were introduced when super heroes almost disappeared completely from the racks.
The Atomic/Romance Age debuted with a bang by early 1946, revamping the industry once again as circulations soon hit their all-time highs with well over 1.3 billion periodical issues sold a year by the consignment honor system. By the early 1950s one in three periodicals sold in the USA was a comic book. 90% of all children admitted they read and enjoyed comics. There were dozens of genres being published. There were comic books for every taste and style. Hundreds of titles were being issued every month.
For many readers, the pinnacle was reached with the "New Trend" Entertaining Comics (E.C.) began delivering to the newsstands in 1950 with
Tales From the Crypt, Haunt of Fear, Vault of Horror, Weird Fantasy, Weird Science
,
Crime SuspenStories, Shock Suspenstories, Two Fisted Tales, Front Line Combat
. The company still has a large following even today - a testament to its emphasis on quality art & story.
Comic book publishers glutted the market place by 1952-53. The attacks on comics begun the late 1940s came back anew in 1954 brought on by over-zealous church people and district attorneys with an agenda.
This continued until the advent of the self-censoring, industry-stifling Comics Code, created in response to a public outcry spearheaded by Dr. Frederic Wertham's tirade against the American comics industry, published as a book titled
Seduction of the Innocent,
which removed crime and horror comic books from the marketplace. Some of them were quite gruesome; however in his last book,
The World of Fanzines
, Wertham exhonerated comics fans for misinterpreting his data more than 20 years previous.
It took a year or two to recover from that moralistic assault, with many historians speculating the Silver Age of Superheroes began with the publication of
Showcase
#4 in 1956.
Others point to the 1952 successful releases of Harvey Kurtzman's
MAD
#1 and Carl Bark's
Uncle Scrooge Dell Folor Color
#386 as true Silver, since those titles soon broke the "million sold per issue" mark when the rest of the comic book industry was reeling from the effects of the public uproar fueled by Wertham. Within the Silver Era the term Bronze Age has been stated by some to begin when the Code approved newsstand comic book industry raised its standard cover price from 12 to 15 cents and Jack Kirby left Marvel for DC.
As circulations plummeted after the Batman TV craze wore off by 1968 and the ensuing superhero glut withered on the stands, out in the Bay Area cartoonist Robert Crumb's creator-owned
Zap Comics
#1 appeared in Feb 1968, printed by Charles Plymell & Don Donahue on a small printing press. Soon after in Chicago, Jay Lynch and Skip Williamson brought out
Bijou Funnies,
Gilbert Shelton self-published
Feds 'N' Heads
while still in Austin, Texas, with Print Mint reprinting it almost immediately & Crumb let S. Clay Wilson, Victor Moscoso & Rick Griffin into
Zap Comics
#2.
As originally published by the Print Mint beginning with #2 in 1968,
Zap Comics
almost single-handedly spawned an industry with tremendous growth in alternative comix running through the 1970s. During this decade the San Francisco Bay Area was an intense hotbed of comix being issued without a comics code "seal of approval" from companies such as Rip Off Press, Last Gasp, San Francisco Comic Book Company, Company & Sons, Weirdom Publications, Star*Reach, and Comics & Comix. Kitchen Sink prospered for many years in Wisconsin and many small press comix publishers scattered across the USA and Canada - all of whom created the Direct Sales Market.
There were hundreds of people involved with an independent mind producing & distributing alternative underground comix, creating the direct market. Phil Seuling introduced DC, Marvel and Warren to this already developed for five years, San Francisco Bay Area-based, comix business system as a "new" way of selling comics in late 1973, acknowledged by Phil himself in his last interview in
Will Eisner's Quarterly
#3, Summer 1984.
After DC and Marvel joined the DM in a serious way in 1979, the last 20 years have generally been called the "Modern Age", although there are hints of a new age emerging since the mid-'90s. The jury is still out on naming it.
The comic book store as an industry came into its own in the 1980s. Thousands of fans & entrepreneurs opened stores, fulfilling a life's dream for many of them - fueled by a vibrant speculator's market which lasted until the early 1990s, its last hurrah being when DC "killed" Superman in 1992. The comic book marketplace has been rebuilding ever since. Much of that growth has been outside the super hero genre. In each of the named eras, however, the secret for collectors has remained the same: buy what you enjoy. We did, and we are still collectors today!