Apple has unveiled their new iPods for the fall 2006. The iPod Video 5G and Nano have both been updated. Here is a guide for the new iPod releases on September 12th, 2006.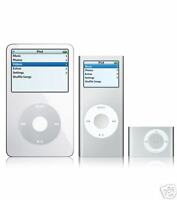 iPod Video 5G - 2.0
The 5G iPod sees an upgrade to brighter screens, longer battery life and an 80GB hard drive upgrade from the 60GB at the high-end price point. The 5G iPod brighter screen display allows the user to control the brightness, which in turn allows for better battery life. The 5G iPod Video 80GB model allows for up to 6.5 hours of continuous use, as opposed to the 2 hour use of video on the 60GB models. Apple has also fixed the firmware so that the playback does not have any skips. Apple has also added a more convenient search feature that allows the users to find their songs easier. The design has remained the same, and has remained the same dimensions and weight.
Apple has also dropped the price of their line-up $50.00 for each offering. So now you can get a 30GB iPod with Video for $249.99 and the massive 80GB iPod for $349.99.
Nice touches to the updated 5G iPod has been the inclusion of games on iTunes. Apple has allowed the iPod firmware on the Video to play games such as Tetris, Bejeweled, Zuma, Texas Hold-Em, and other games of the nature. The games are going to cost $4.99 each on iTunes.
Meanwhile, sources report the highly anticipated touch-screen iPod, featuring a 3.5-inch display, looks like it will be released on track for a release in the first-quarter of 2007.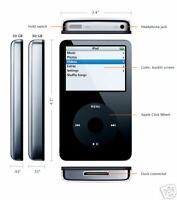 iPod nano - 2.0
The Nano has beefed up it's memory capabilities for the Fall 2006 for the same amount of money. Coming in 2GB, 4GB, and 8GB sizes, the Nano has packed more memory for the money. On top of that though, the Nano now has a much longer battery life – up to 24 hours. The Nano also comes in an aluminum enclosure and comes in the colors of Silver, Pink, Blue, Green, and Black.
The Nano also has a brighter screen and has been improved for quality as well.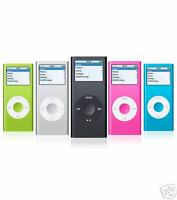 iPod shuffle - 2.0
The iPod shuffle, only coming in the 1GB format, remains priced at $79 but is available in a smaller, aluminum enclosure.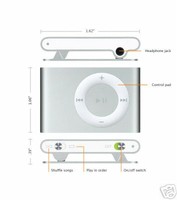 Note:
Also, Apple has put their previous offerings of iPods at a discount in their refurbished section. If you don't mind this selection, you can save 30% or more off your iPod!
*Information has been gathered from various media sources and Apple.