Momax i Case Pro for Samsung Google Nexus S i9023
If you love your Samsung Google Nexus S, you'll want to find a protective casing that offers the greatest strength possible without sacrificing sleekness and stylishness. With so many cases and pouches on the market these days, it can be difficult to select the one best suited to your needs. Well, you can rest easy: your search is over. From the renowned brand MOMAX comes the powerful and elegant, form-fitting solution of your dreams. The Momax i Case Pro for Samsung Google Nexus S i9023 is fast becoming the premier choice for protective cases among Google Nexus S owners worldwide. Below you will find all the information you need to know on this gem of mobile fortification. The Momax i Case Pro for Samsung Google Nexus S i9023, as well as many other fine mobile accessories, is available for purchase in our eBay store, which you can reach by following the link below:

http://stores.ebay.com/ioomobile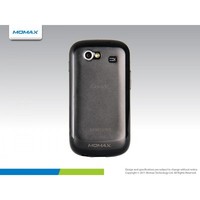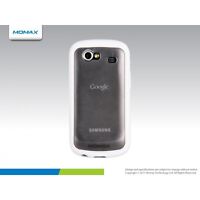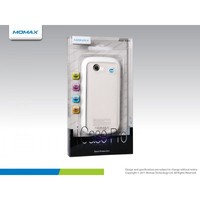 The Skinny

Composed of dual polycarbonate and thermoplastic polyurethane materials, the Momax i Case Pro for Samsung Google Nexus S i9023 is the ultimate in mobile guardianship, combining a super-strong exterior with beauty befitting the device it is assigned to protect.

For those of you who are wondering, polycarbonate (PC) is an ultra-tough, electrically resilient material often employed in industrial settings. Whereas the more common acrylic plastics and glass are prone to chip and shatter from the measliest of bumps and abrasions, polycarbonate is virtually indestructible, frequently employed in housing construction, the bulletproofing of windows, medical equipment, and the building of aircraft and military-grade weaponry. 1/3 lighter than acrylic and 1/6 lighter than glass, PC offers a twofold alternative to its weaker and heavier cousins, maximizing durability and minimizing bulk.

Thermoplastic polyurethane (TPU) is also known for its toughness, but if it has anything over polycarbonate, it is its flexibility. TPU can be processed in hard and soft segments while retaining an unparalleled elasticity that permits it to be shaped for a variety of uses, repel water, and even blend with other polymers to reinforce those same materials. In addition, PC and TPU are recyclable and environmentally friendly.

The 2-in-1 PC and TPU composition provides the Momax i Case Pro for Samsung Google Nexus S i9023 with a nigh-unbreakable shell, shock-absorbing rubber edges, and attractive transparent plastic back impervious to high impacts, resistant to scratches, flame, static, the weather, and fully washable. Openings are cut out for easy access to the Google Nexus S i9023's slots.

The Momax i Case Pro for Samsung Google Nexus S i9023 comes packaged with an Anti-Glare Screen Protector for further defending against scratches, grime, dust, and has a surface effect of low reflectivity to reduce the strain of prolonged viewing on your eyes.

The Verdict

The Momax i Case Pro for Samsung Google Nexus S i9023 has stunned customers with its incredible strength, quality, and reliability. This little number is quickly rising to the top among preferred Google Nexus S cases worldwide. Don't miss the opportunity to own this top-of-the-line product for yourself!

Check out our eBay store to purchase the Momax i Case Pro for Samsung Google Nexus S i9023 in black and/or white and other fine mobile accessories, or visit our About Us page for more information on our business.
If you found this guide helpful, please vote YES below to express your appreciation. Thank you!
This guide was written by ioomobile. Please visit the ioomobile eBay store.