When my oldest daughter was little I never used a changing table. Like many parents we just used whatever surface was available. (floor, sofa, bed.... etc)
But when my son came along, I wanted a changing table. But the only ones that I found, were fairly wabbly even when they were new. So this is what I did.
Now my youngest daughter is still using it. And with her disability PDD-NOS she is showing no signs of being ready for being potty trained at 2 3/4 years. So we still use it. It's sturdy and can support up to 300 pounds, I believe.
So what am I using you wonder..........
The basic structure of the changing table is a plasic shelf unit that you can buy most places. I purchased mine at menards.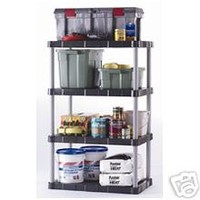 Except for a changing table, only use part of it. The bottom self that sits on the floor. (great place for a dirty clothes basket) The middle shelf for supplies, baskets or whatnot. And the top shelf that you place your changing mat on. Place the rest of the pieces in the box, and save for later when you want to use this storage shelf as a shelf unit.
These shelf units do come in several sizes. However the one that I purchased is longer and deeper than most others. This I find even more perfect for the job.
Also if you happen to be taller (great for husbands as well) this height works great without hunching over to change baby. I'm 5'8" and I find this to be the perfect height for changing my daughter. My husband is 6' and even he doesn't mind changing diapers because I have made this so much easier.
Just like the photo above, mine came gray. Yuck!!! So I purchased several cans of spray paint. (For the undercoat I purchased the more expensive stuff that sticks to plastic. Then for the outer coat to get a rich thick coverage, I just purchased the cheap cans of spray paint.) Worked like a charm to paint it ivory.
Now for the top changing mat. You don't want to change your baby on a hard surface. What I use is actually a changing pad made for the top of a changing table. It's concave in shape. (But I cut the straps off, do at your own risk. I chose to do this because of the location of everything my baby needs. I can reach everything while keeping one hand on baby. But if I need to get something out of the closet, I simple pick up baby and carry her with me to do this.
While it's not a perfect fit, it fits my needs perfectly. However if you want your changing pad to fit perfectly to the exact size of your top. This is also very easy to do. Measure the diamentions of the surface, and go to your local fabric store. Or another store that sells foam, that you can have cut to the size you need. Foam comes in several thicknesses, so you can choose exactly what you want to fit your needs, and your budget.
To make this chaning pad waterproof and messproof, simple purchase clear plastic at your local fabric store. (or wal-mart in the craft section) And wrap this piece of foam just like you would a package. Using a heavy clear tape, you can sew the plastic by hand using heavier fishing line as thread. Or good old duct/duck tape works wonderful as well.
Now you can cover your changing pad with a towel if your not fussy, or custom make changing pad covers from fabric (cotton or flannel work the best for this). It should fit just like a fitted sheet on a bed.
If you don't sew, but want custom covers to fit the pad that you have. Feel free to email me through one of my auctions, to ask about custom made covers for your pad. This is easy to do, and a discount will be offered if you purchase more than one. Price will also vary depending on the cost of the fabric, and the size of your pad.
Now for dirty diapers...... They need to be disposed of properly........
I haved used a diaper geni, and a regular trash can. And I still wasn't happy with the results. But you can use, what you prefer for disper disposal, but this is one hint that I personally do myself.
I purchased a package of plastic hooks at wal-mart. These are cheap and it serves the purpose very well. What I bought looks pretty much like this, however you can buy what you want. But there are many brands and styles to choose from. But I think one with a deep hook works the best. Then using a strong craft glue (E6000 works great) I glued it to the side that was the most convient for me. I'm left handed so for me that was the left side. I used a strip of tape to keep it in place while it dried. Now it's very secure and support the bag.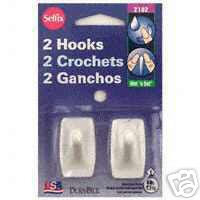 Once the glue is secure and dry you can hang a trash bag on the hook. I personally buy ruffies brand. Because they come on a roll and are inexpensive. I also buy the 8 gal size but you can buy the 4 gal size if you want.
This is a sample picture that I found on the internet of what to look for. They are simply packaged and are about $2.50 for a large roll of them. And they work perfectly. The roll goes in the top drawer of the dresser, and I tear off one bag, tie a knot in the side leaving a loop just big enough to hang the bag. And hang the bag on the hook.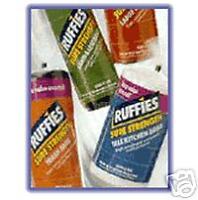 Then once a day, I do this at bedtime. Take the trash bag off, tie a knot in the top and replace with a fresh bag. Throw away the bag with the used diapers. To me this works much better than a trash can. I don't have to worry about the liner falling into the can, and there is no can to wash and worry about odors. And if you have a really nasty diaper, simply replace the trash bag as needed.

Because my house offers a lot of closet space, I take advantage of that. I even hang up pajamas!!! So I use dresser space very little. I found this style of dresser perfect to have next to the change table.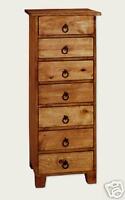 In the drawers I put my daughters socks and undershirts. But also the powers and ointments. The top drawer of the dresser I use to stack diapers. (leaving the package on the middle shelf of the change table.
But you could also purchase a commerially made diaper stacker and hang it on the side of the shelf unit. Or i could sew you a custom made bag with ties or velcro loops to hang on the side. Or simply hang the bag on the wall above the change table.
On the top of the dresser I have a small lamp, and a wipes warmer. But you can keep your package of wipes there as well.
I found a wipes warmer is a nice treat for baby. No cold wipes on the bottom, for less squirming when changing. And while it really isn't necessary to wipe after every change with just a wet diaper. Since my daughter is getting older, and potty training isn't in her near future. I do wipe after every change. And I really think she appreciates having them warmed.
There are several styles to choose from.
This kind just goes around the package that you buy from the store.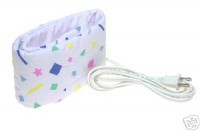 But this is the type that I personally have.
I like this one because I can fill it as needed. And you can use it with either pop'ups or reach in. It has two lids, and is shoing the pop up option in the photo.
Because wipes do dry out when using a wipes warmer, just keep a bottle of choice (plastic) of water in the dresser drawer. And when they feel a little dry, just add a bit of plain tap water. Keeping your wipes moist will make them much easier to use, when needed. You don't want them over moist, but you will soon learn just how much water to add.
Now you are set with the perfect chanign table. That is secure and sturdy. And will last for as long as you want. It won't break if you have an older child and he/she climbs up to the top. And that you can reuse later when baby grows out of it.
And you can even use it as a toy shelf later on if you want.
If you want to dress it up a bit, you can glue velcro to the side of the top shelf, and add curtains if you want to hid the contents on the shelves. Just make sure you leave the opening in the front, where you can easily reach those items stored under it.