LIPSTICK: WHAT MADE MAC FAMOUS
Colour plus texture for the lips. Stands out on the runway. Simmers on the street ! We all love Mac Lipsticks. Completely wearable luxury, and color rich. However, they can be expensive...and many are limited editions which sell out quickly.

We have searched for the perfect dupes identical as possible in color, texture, and wear. Some brands came close while many failed, but we have found the one - from NK cosmetics.

NK lipsticks are amazing in similarities to many Mac lip products. Each one is saturated with color and formulated with vitamin E which moisturizes and protects lips. This lipstick is also versatile as it can be worn from sheer to full coverage depending on how it is applied. Because of it's creamy texture, it seems to just glide on. So luxurious, NK lipstick does not feather or sink into liplines. No balm needed, it actually wears better without. All of these desirable features in a low cost yet good quality product. Unbelievable!
These lipsticks are available in an array of popular colors, several of which are preferred dupes. Here are just a few examples: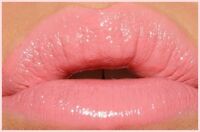 Shown above is NK CORAL PINK #924 , clearly almost identical to Mac Ever Hip and quite similar to Mac Flamingo as well. Can you tell what the lips are wearing ? Mac or NK ?

Next is another favorite, NK Pale Gold #801 , a popular shade quite similar to Mac Ruffian Gold and Mac Dazzle lipsticks. It has a pearly finish as opposed to glitter which makes it more elegant, with lovely texture and wear. Pale Gold is a neutral and attractive gold, not overly yellow in tone as so many gold lip products... which is why we love it.


Worth mention as well is NK Orange Tint #920. Not a tint at all - even though the name would imply so. Worn sheer or fully opaque, this is a great dupe for Mac Morange and Mac Loudmouth Orange.
LIKE RED? How about Mac Ruby Woo? NK Ruby Red #100 is a dead ringer for this ever popular purely matte classic. The only difference is that the NK version has a satiny semi-matte finish. This is usually preferred to flat mattes. And at a fraction of the cost of Mac. Fantastic? We definitely think so.

MAC EYESHADOW
Anyone who has owned Mac eyeshadow knows that it is the highest of quality, but also pricey - and just like Mac lipstick, the limited editions sell out fast. Mac eye shadows are available in an an array of colors and textures from demure to daring. All are fully pigmented, long wearing, and gentle to skin. You may have seen imitations offered on Ebay as well as elsewhere on the web, and at retail locations. None have been able to live up to Mac.

While we still agree on this fact, we have found that NK AND NYX COSMETICS offer excellent eye shadow dupes which are extremely similar in color selection, pigmentation, and wear.
NK EYESHADOW NK offers single "HD" eyeshadows available in several colors, shadow duos, and various palettes. ( A few shown below ) Kind to skin with soft, silky feel and long wear. The pigmentation and staying power went totally beyond our expectations. No creasing or fading. It really stays in place until you remove your makeup, touch ups not needed!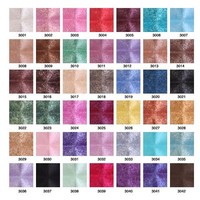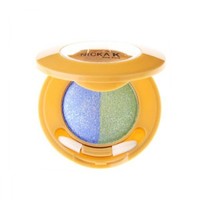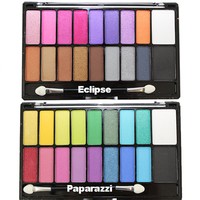 NYX EYESHADOW These are also quality products at discount pricing. Number 1 deal closer? SELECTION. The absolutely largest selection of dupes for Mac eye shadow, out of literally 100's of brands.

From single shades to large palettes, NYX eye shadows are available in most any color and texture you can imagine - highly pigmented mattes, pearls, shimmers, and glitters. They apply easily, have a gentle silky feel, and are long wearing.

Our current favorites are part of the Crimson Amulet collection boasting 24 various eye shadows and much more. ( Shown below ) Inspired by the 2012 movie Dark Shadows, don't let the name fool you - this palette has something for everyone. Eye shadows offer a beautiful color selection from dark to light, and bold to natural. It also includes a shadow primer, black eyeliner, a luminous highlighter, 4 blushes, 4 shades of lip color, and a mirror. All in one convenient case. We like!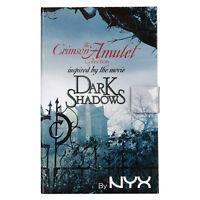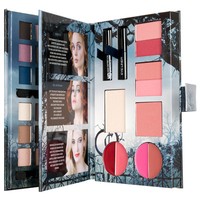 WHERE TO BUY: Of course, you can find the best deals right here on Ebay. In addition, NYX is available online at Amazon, Ulta Beauty, and other retailers.
As far as we know, NK is an exclusive brand to beauty salons and beauty supply retailers which is where we discovered this wonderful treasure.
Thank you for visiting :)