This leather buying guide will help you make an informed decision while shopping for leather furniture online. Within this guide you will find helpful tips for selecting the perfect piece of leather furniture for your lifestyle and home décor. You will find information below on the pros and cons of the different types of leather and leather alternatives, the different furniture frames and support systems, and the different styles of leather furniture that are commonly offered.
Why should I buy leather furniture online?
The most valuable advantage of shopping for leather furniture online is the selection, as well as the availability of information at any time that is convenient for you. Unlike the limited business hours of a traditional furniture retailer, online retailers are accessible at any time of day, and from any location.
What is the advantage to purchasing leather furniture?
Genuine leather furniture provides unmatched levels of style, comfort, and durability. You will find that the natural materials and unique manufacturing techniques provide superior quality when compared to conventional fabrics.
Leather has properties which make it superior to other upholstery materials. It is unique in that it will not tear along the seam lines, or easily rip as some other fabrics do. Through the dyeing process, colors are absorbed by the leather so they will not rub off or fade. Leather is fire resistant and emits no toxic fumes, even when exposed to intense heat. And modern leather will not crack or peel; instead it stretches and retains its shape without sagging.
Leather also offers aspects of pure comfort that far exceed other fabrics, making it a practical and stylish material. Leather can assume body temperature rapidly and become immediately comfortable. Leather is designed to age well, and can easily be well maintained.
Each leather working is unique. Like a fingerprint, every single piece of leather has its own individual characteristics. Each feature reflects the leather's natural origins and path from its creation to your home. Markings such as scars, wrinkles, and grain variations, add character and individuality to your furniture and will show you that your leather is of the top quality level.
What type of leather is right for me?
The increase of technology and the variety of resources have caused a change in the terminology used to describe the leather making process. These terms can sometimes become quite confusing.
Full aniline leather dyeing is suitable only for the very best full grain hides that have few imperfections on the surface. During the tanning process, the hides are soaked with a translucent dye in large rotating stainless steel drums. The dye is absorbed by the pores of the leather, permeates the surface of the hide, and combines with the high fibers to form an insoluble compound. This process gives the hide color without covering over its natural markings or enhancing the subtle variations. Due to the dyeing process that is used, aniline leather is less stain resistant, but stays softer and more pliable than leather with other finishes. Because of the absence of a surface finish, aniline leather ages differently than most. Over the course of time it will develop a beautiful patina finish that will add to the natural character of your furniture.
Semi aniline leather offers the softness of aniline leather but provides the surface protection and color uniformity of pigmented leathers. The hide goes through the same drum dyeing process as the aniline leather, but a second supplemental step also follows. A light top coating of highly dispersed pigments and dyes is added to the aniline-dyed hide to even out the color of the hide's surface; however, any large imperfections on the surface will still be visible. The topcoat also serves to create fade and soil resistant pieces. Semi-aniline leathers are available in a multitude of colors. They retain a great amount of the softness of aniline-dyed hides because the natural top grain is left intact.
Pigmented leather is more durable and easier to maintain than aniline or semi aniline leathers; therefore, it is ideal for heavy use or active families. Tanneries use hides that are not suitable for aniline or semi aniline leathers to create pigmented leathers. These hides usually have naturally occurring imperfections that are first lightly sanded or buffed, then embossed to give the surface a uniform grain. Most pigmented leathers are drum dyed, and then an additional coating containing opaque pigments and a protective coating is applied. Although some of the natural softness is sacrificed in the process, pigmented leathers are easy to maintain and have maximum resistance to wear, soiling, and fading from light.
What is the difference between top grain leather and split leather?
Cowhides are too thick to remain as they are so they must be split into thinner layers. There are two primary grades/cuts of leather: top grain and split grain.
When a hide is split into layers, the surface layer is referred to as the top grain. It is approximately 3/64 inches thick and is the strongest, most durable part of the hide. However, it is also the most supple and soft part of the hide. The reason that the top grain is the most durable is because there are no consistent fiber patterns along which the hide can tear.
Top grain leather can be processed into corrected grain leather, where surface imperfections are buffed and sanded out, then embossed to restore a natural-looking grain pattern. Full grain leather can also be made from top grain leather. This occurs when the grain of the leather is not mechanically altered and left in its natural state.
The lower layer on the hide is called split leather. It is stiffer and less durable than top grain leather. However, is still suitable for areas of furniture that are not seen, and that do not need to be as flexible as the top. Split leather has less strength and durability because the fibers of the hide run in one direction, which leaves it more susceptible to cracking or tearing.
Are there any leather alternatives?
We offer furniture that has the charm and appeal of leather. Microfiber and leathermatch are two of the more economical options.
Microfiber is a classification for superfine filaments that are manufactured and woven together to create synthetic fabric. Microfiber has a softer, almost suede-like texture and is generally lighter than conventional fabrics. Microfiber fabrics are generally resilient or resist wrinkling, have a luxurious drape and body, retain shape, and resist moisture very well. Also, they are relatively strong and durable in relation to other fabrics of similar weight.
Leathermatch is a more economic material choice which combines top-grain leather seating with skillfully matched vinyl on the sides and back of the furniture. Leathermatch looks and feels like leather, at a more affordable price.
What kind of support do I want in my furniture?
If you prefer sinking into the softness of the cushion, you should explore styles that are supported by 8-way suspensions. This type of support is achieved when single coil springs are attached to the webbing with link and then hand tied to each other to create superior elasticity in the seat. This gives the entire cushion a durable but very soft feeling with little support from the frame.
Sinuous Spring support is made up of S-shaped wires that are also known as "S coils" or "zigzag springs." Springs are fastened with clips and no-sag nails to be staggered every few inches from front to back or top to bottom under the seat cushion and behind the seatbacks. This tightly held formation provides a slightly firmer support for your sofa, chair, or ottoman.
What style is right for me?
Every person has their own unique style and taste. Browse through our vast selection of sofas, sleepers, loveseats, chairs and ottomans to find the pieces that will best fit your home's ambiance. Here are some common style themes that are useful to consider when purchasing your furniture for your home:
Traditional Style
Calm, orderly, and conventional. Traditional style is both functional and uncomplicated. You won't find over exaggerated details, elaborate fabrics, or sharp elements of design. Traditional furniture pieces are classic and timeless in beauty. Understated details and tone-on-tone colors lend themselves to create the atmosphere of your home.
Transitional Style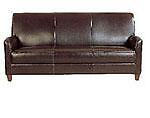 Transitional style is the synthesis of traditional and contemporary furniture. Finishes, materials and fabrics are combined to create a timeless and versatile design. Furniture lines are simple yet sophisticated and utilize straight lines or rounded edges. Fabric choices range from geometric and graphic patterns to textured solids.
Modern Style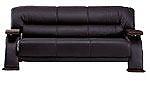 Modern, clean, and in fashion. Modern style boasts clean, simple lines and shapes. You will notice neutral elements accentuated by bold colors and geometric patterns. Modern style holds both casual and formal appeal.
Casual Style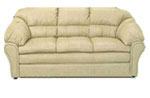 Homey, warm, comfortable and inviting. Casual style is defined by simple details and neutral colors. Textured elements of fabrics, along with softer choices of fabrics, create a comfortable atmosphere. You may notice accent details on these pieces such as ruffles, pleats, and buttons.