Ever buy a beautifully wrinkled skirt, only to lose the wrinkles after washing?
Or maybe you just have a skirt that you would like to be more crinkly or
wrinkly the next time you wear it? I'm going to show you how to get that
stunning, crinkled, broomstick look for your skirts.
This can be done when the skirt is still damp from washing, but it is not always
necessary. All of our skirts can be folded and twisted like this when they are
either dry or damp. For more wrinkles in a dry skirt, try giving it a quick spray
with a spray bottle before twisting.
Step 1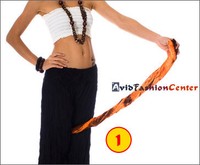 Fold the waist band of the skirt several times and hold it between your legs.
Hold the other end of the skirt away from your body.
Step 2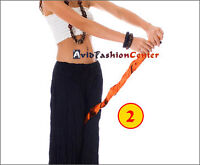 Twist the end of the skirt until it is fairly tight. The skirt should be twisted tight
enough that when you relax your grip, it begins to fold and twist back on itself.
Not too much that it damages the fabric or stitching.
Step 3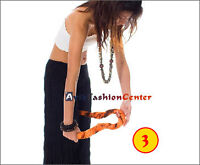 With one hand, grip the middle of the skirt's length, and fold back.
Step 4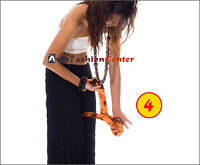 The tension of the skirt should cause the skirt to twist itself up as you guide it,
continuing to hold the middle part away from your body. As the skirt folds in
on itself, continue to twist the the end of the skirt in the same direction as you
did in step two.
Step 5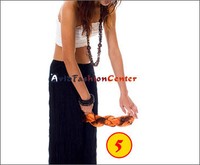 Twist and fold the skirt down the entire length.
Step 6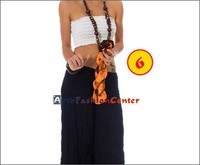 Remove the skirt from your legs and tie the ends together with a rubber band.
Leave for an hour, over night or longer.
Finished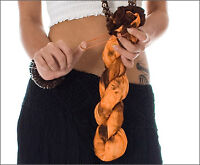 Alternate Method:
After step 2, instead of folding the skirt in half, you can wrap it lengthwise along a broomstick, shower rod, or something similar.
Why are wrinkly skirts called a Broomstick Skirts?
The name "Broomstick" skirt comes from the method of twisting the skirt around the length of a broomstick to get that wrinkled look.
Please Vote
If you've found this guide useful, please vote!
Check our listings for beautiful broomstick skirts now!