Capacitive touch screen is popular nowadays since the evolution of iPhone. Most of the recent mobile phones made great use of capacitive screen for more responsive and user friendly touch control with just fingers. However there are still users want more precise and efficient control by using a stylus, the touch pen designated to work on capacitive touch screen.
3M Smart Touch Pen Capacitive Stylus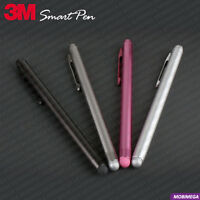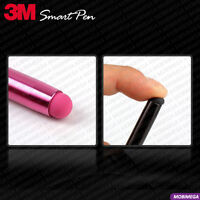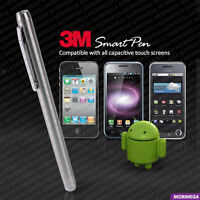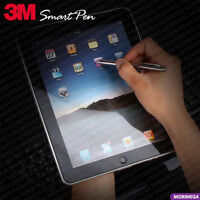 Make use of 3M capacitive technology with smooth touching coated ultra-soft pen tip, providing the thinnest and the most comfortable drawing and writing operation. This 3M SmartPen is compatible with almost all recent mobile devices, including but not limited to: Apple iPhone 3/G/S/4/S, iPad 1/2/3, iPod Touch, Samsung Galaxy Tab 7"/7.0+/7.7/8.9/10.1, Galaxy Tab2, Galaxy S/S2/S3, Sony Xperia and many other smartphones and tablets by HTC, Nokia, LG, Motorola, etc.
This lightweight pen clip design provides the portability with great functionality. The pen body is made of premium aluminum material, it still works even wearing gloves.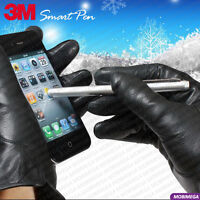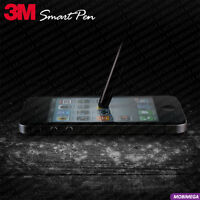 This guide was written by MobiMega - "Your Genuine Gadget Web Store".
If you think this guide helpful, we appreciate if you could vote "YES" for this!
About MobiMega - MobiMaxx
We sell premium GENUINE gadgets for mobile phones and tablets as well as PC peripherals, all items are in 100% NEW IN BOX and well packed for fast air mail with tracking to worldwide. Top selling includes accessories for iPhone, iPad, Samsung Galaxy, Bluetooth Headsets, Car Mount Holders, etc. Worldwide retail and wholesale orders are welcomed.
Visit MobiMega's eBay Store for more excitement.