How to care for Baltic Amber Jewellery?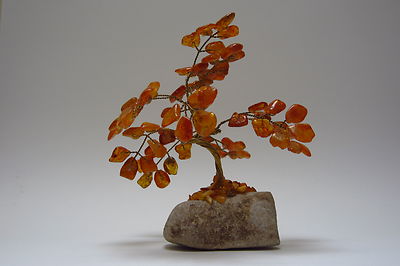 These guides are for all vintage, art deco and modern amber pieces. please follow the instructions carefully, if you have any further questions ill be happy to answer them.
Follow these easy steps and your Baltic amber jewellery will be looking like the first day you bought it:
1. Keep amber jewellery separately from any other jewellery in a box or a cloth pouch as amber can get damaged.
2. Do not leave amber jewellery in direct light or heat.
3. To clean amber use warm water and soft cloth, do not use any liquid jewellery cleaners or sprays.
4. Apply few drops of olive oil on the amber and softly rub it in with a cloth, this will give a nice shine to the amber.
5. Do not expose amber to extreme temperatures, as the amber stone may crack.
6. Avoid contacts with metals because real amber can be easily scratched.
7. Apply make up, perfume and other cosmetics before wearing any amber products; chemicals can leave a permanent damage on the finish of your amber,.
8. Take off your amber jewellery before taking shower.