About Mega Charms
Mega charms are twice the size of a standard Italian charm, creating more opportunities to personalize your bracelet. These 18mm charm links are twice the height and twice the width of the standard Italian charm. Instead of one hook to link with other charms, mega charms have two hooks. They can link either to another mega charm or to two standard sized charms. Mega charms work the same way as regular links, and are compatible with them.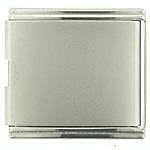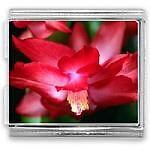 Ways to Wear the Mega Charm
This style offers fresh ways of creating a bracelet. Since mega charms are compatible with standard sized charms, you can mix and match. By alternating standard with mega charms you can design an eye-catching pattern.
You can also make a bold statement by putting together a bracelet made entirely of mega charms. The large surface area allows your chosen design to appear clearer and larger. Your hobbies, career or favorite sport are a focal point with a Mega charm bracelet. Pugster offers Mega charms that can personalized. They also offer Mega charms with a photo insert and laser-style charms that can be etched with a customized name or message.
Because the Mega charm has two side hooks, it can be linked to another Mega charm or standard sized charms. You can use the Mega charm to hook two separate standard sized bracelets together. This allows you to wear more of your charms at once.