Self adhesive stamps are a sticky subject! After 15 years, I still receive questions from stamp collectors about the proper way to separate and collect modern self-stick stamps. These are good questions and the answer is complicated. We as collectors pay the price for the convenience of the general public. In other words self-adhesive stamps are designed to be mailed, not saved and collected as single stamps. Nevertheless, they are here to stay and we are stuck with them for better or for worse.
This is a 2-part guide. The beginning has background information and a link to the first guide that I wrote. It turns out that I used the wrong format so I couldn't add it to my ebay guides! Rather than throw the article in the trash, I put the guide page into my eBay store. Please use the link to read it. (Don't worry you don't have to buy anything). Press back to return to complete the second part of article.
Self-Adhesives
These are any stamps that do not require moisture to stick to an envelope. The first US Self Adhesive (SA) stamp was Scott 1552 the Christmas weather vane from 1974. It was also precanceled. The intention was good but the adhesive discolored the stamps by bleeding through to the front. Most stamps of this issue that are still attached to the paper have yellow and brown blotches or are completely discolored.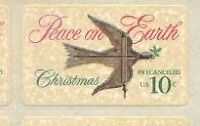 This disaster delayed US self-adhesive use for another 15 years! We did finally recover and began experimenting through the 1990s. Since the turn of the millennium nearly all US stamps are now issued in self adhesive format.
Most modern self-stick stamps have and extra layer between the adhesive and the stamp. This allows the stamps to be easily lifted from the liner for use. It also allows them to be soaked off paper once they've been used. Sticking was a real problem in the early days.
Many modern commemorative issues have serpentine die cutting that extends into the backing paper to make for easy separation. Regular issue stamps from booklets and panes do not and proper separation can be difficult and time consuming. When buying be sure that the seller has separated them properly. Check this guide for more information.
OK you are back for Part 2. Hopefully Part 1 made clear the pitfalls when dealing with self adhesives.
First of all it should be re-stated that taking the stamps off the original liner paper devalues them. Since there doesn't seem to be enough backing paper to go around, it might be tempting to simply remove the stamp and put it on a different larger piece. We don't know what the future will reveal but there isn't any way to justify this practice. It is taking part of the stamp and discarding it. Perhaps like re-gumming a water-activated stamp so that the new gum looks better. What you end up with is neither original condition nor original value. With that said, we proceed on to ways to separate them.
Methods of Separation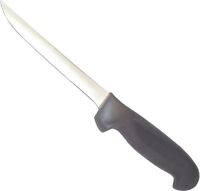 There are basically 3 methods for properly separating self-adhesives from each other.
With all of these methods there is the potential to damage you stamps when separating them! We are not responsible for any damage that your stamps incur while attempting to follow our advice.
Please be extremely careful. We recommend that you practice on your First Class postage and 2nds before trying it with you collection pieces. There is no way to be sure that these methods will be accepted a hundred years from now. The safest way is to leave them in unexploded booklets, but then you obviously can't mount the singles in your collection. These are our recommendations for the next best way:
If the backing liner is pre-cut.
This means that you can see the cutting between the stamps from the back. These are the easiest to deal with. Separate them by folding the paper back only, but not forward to loosen the die cutting. This is akin to folding a gummed stamp back and forth before separating. You don't fold it forward because this will bend the die cuts and damage the stamps. Once the stamps are loose, gently pull them apart.

Good Liner

This was carefully separated so that the liner completely covers all the diecuts and has a beautiful even appearance at the edges.

Could be Better Liner

This was quickly cut and has left the edges of the die-cuts unnecessarily exposed. The adhesive edge can stick to other stamps and pick up dust, etc. If the backing paper is already cut for you then take advantage of it! Don't use a knife to separate this type!
If the backing paper is cut, but gentle pressure and folding still won't allow separation.
OK, you've folded it a number of times and the paper between the stamps still won't release. You do not want to randomly just pull them apart anyway. Chances are that entire diecuts and perhaps pieces of backing paper will tear off leaving your margins damaged.

Properly lined up

Not properly lined up

Fold the stamps back-to-back evenly like above. Line up the die-cuts so that they are even and the fold is directly between the stamps. Carelessness will cause an uneven separation and damage your stamps. Gently slip your stamp tongs between the stamps and draw outward. You don't have to separate them in one mighty pass. It may take several times before the stamps are separated.

Don't use a sharp knife in cases like this where you have die cutting into the backing paper to work with. A knife will probably cut off the ends of some of the paper that protects the backs of the stamps. You are better off using stamp tongs and gentle strokes. They will apply pressure to separate but not enough to cut the paper. With practice it can become second nature.

The paper edge under the die cutting may end up slightly rough. This is the result when the backing paper does not fully separate the stamp. There will be a varying degree of tearing that is unavoidable. You minimize it by striving for the most even stroke, patience and care.
If the backing liner does not have any die cutting at all.
This applies to most definitive booklet and pane stamps. We need singles but need to overcome the stiff backing liner. You have a decision to make. Either you have a jumbo stamp and all the stamps around it end up lost, or all stamps have even backing but none quite cover the tips of the serpentine die cutting. This is the recommended way to yield the maximum number of acceptable singles from a pane.

Don't use tongs here because they will not provide the sharpest or straightest cut. Carefully fold the stamps back to back as above. Once the stamps are back to back with a precise fold between them. Take the sharpest straight knife that you can find and draw it through the paper. I use a boning knife because it has a thin very sharp straight blade. A curved blade can give you a curved cut. Tongs will give you jagged or torn paper.
Obviously it is better if you have a utensil exclusively used for stamps only. Resist the temptation to run to the knife block and grab one. This will prevent those sleepless nights worrying about chicken juice on your collection pieces. Practice these methods and don't be discouraged if you wreck a few stamps in the process. (Just be sure not to hurt the good ones). It will be a learning experience. As the expression goes, you must break a few eggs to make an omelet. Or if this is all too scary you can always purchase the stamps already separated from a reputable stamp dealer.
Congratulations!
If you are still reading you have just passed SELF-ADHESIVES 101
Hope this guide is useful. If not, let us know how to improve.
Thanks again for looking!
-TBR