Dream-Adventures knows that if the brand Quacker Factory is familiar to you, then you are obviously a fan of QVC home shopping channel! And if you are, you are aware of the fact that Quacker Factory creator Jeannie Bice is quite the character. That is what makes her clothing so fun, so colorful and so unique--it is different. You will not wear a Quacker Factory garment without smiling.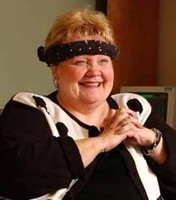 Not everyone is a Quacker fan, but if you are then you probably already know you can find 100% authentic Quacker Factory clothing on eBay. You can find gently worn pieces as well as a large selection of new Quacker Factory items including shirts, jeans, pants, outfits, sweaters and holiday themed pieces. Quacker Factory seems to have a holiday sweater or holiday shirt for nearly every single holiday around, from Stars and Stripes to Jack-o-lanterns to lighted Christmas sweaters--they exist!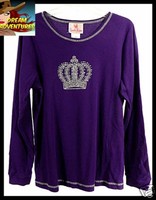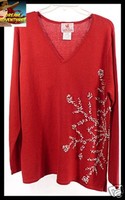 If you are concerned about buying QVC clothing on eBay, your main concern is probably if it is authentic. Based on our research, there is not a high instance of knock-off Quacker Factory clothing listings on eBay. The best bet is to check your seller's feedback; are other customers happy with their purchases? By reading what other buyers have said about their buying experiences with the seller you can gain a level of trust and security about the seller before you make your purchase. Did the buyers express any concerns about the item not being authentic? What is your impression of the seller? Do they guarantee their items to be authentic? Do they accept returns? Do they have a sizeable inventory of clothing items found on QVC? If so, you need not worry. You can shop.....purchase......and relax, waiting for your new fun Quacker Factory item to arrive.
So come on, check out all the wonderful Quacker Factory items on eBay.
Did you find this guide helpful? If so, please scroll down below and let us know.
Dream Adventures offers Quacker Factory clothing, along with many other labels found on the QVC shopping channel. See our Quacker Factory items here.
May your days be filled with Dream-Adventures!