Thank you for purchasing a domain from the wonderful QUEENCHRISTMAS Mega Store!
Huh?
Now let's do the account ownership change, shall we?
First, you will have to email me the following:
1) Your GODADDY username or customer number.
2) The complete email address asociated to your GODADDY account.
After I receive this information I will authorize the account change. Once I'm through you will receive an automated email from GODADDY that'll look like this one: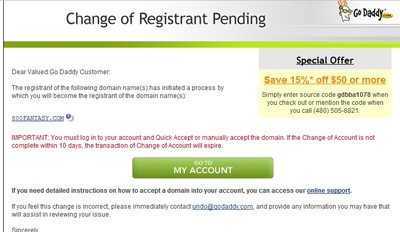 Go ahead and click on the green button. You will be taken directly to your account. Now you'll be looking at this: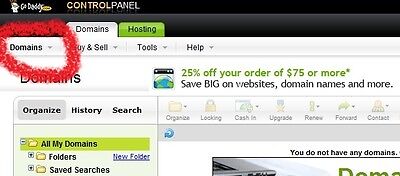 Click on "DOMAINS" as shown, scroll down to "Pending Account Changes" and click on it.
Now you have reached the point where you will formally accept the change. First tick the box next to your new domain name, then click on "Quick Accept".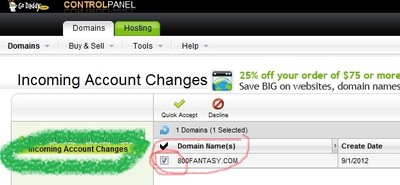 Afterwards you'll be presented with this: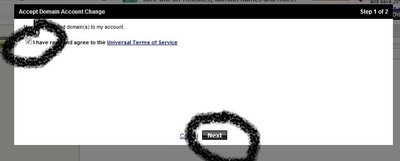 Tick the box as shown followed by "next".
NOW:

Tick both boxes, then hit "OK". And that's it!!!
Now the domain is truly yours and it will show up on your account's DOMAIN MANAGER list in less than 5 minutes.

I thank you again for putting your trust in good ol' me and will be looking forward to doing business again with you pretty soon.
Gigi
QueenChristmas