I would like to tell you a few things about my Ebay Store. I sell clothing for all,medical items,medical books,pretesting goods,books,toys,home and garden,Veggietales,bibleman,and alot more.
You will find ems and healthcare items sold by a trainined healthcare provider who loves to save the lives of children. My feedback and sales rep proves that I shio my items fast and I aim to serve the customer and give him or her what she expects to receive,and that is courtesy,honesty,trust,and a great product.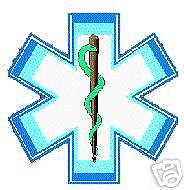 I have been on Ebay for 1 year now and have 240 feedbacks. I offer fast shipping and customer service,and communication. If you purchase an item from me,you can rest assured that your item will arrive quickly and you will be happy with what you bought. I have supplied you with plenty enough information to keep you from voting negative on this guide.
Gene Johnson