Fake Page Rank / Domain Age Scam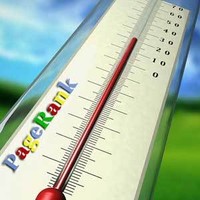 As most of you are aware the age of a .com domain name can raise the value significantly. People tend to hold on to the domains with generic keywords related to their business or that have great end user sale potential. In other words if someone is going to pay year after year to renew a domain it's probably going to be a quality name. Typically you will find that an aged domain name is already indexed in the search engines and has active back links. You may even be lucky enough to come across the keywords your are looking for in an aged domain name that has an active page rank. Page Rank is a term Google uses to determine the importance of a web page. It's one of many factors used to determine which websites will appear where in search results. Search engines use a specific algorithm for ranking websites. This algorithm considers aged domain names as more reliable and trustworthy than a newly registered domain. Investing in aged domains will not only put you a few steps ahead of your competition, but your company can also benefit from receiving the past traffic from any inbound or outbound links of the domain. Remember that the price of aged domains increases over time, as the good keyword .com domain names have already been taken.
Determining The Real Age of A Domain Name
While browsing through eBay and other online market places I notice more and more people selling domain names claiming to be older than they really are. Whether or not the are legitimately trying to rip you off or just have not read this guide yet :) I cannot say. As mentioned above the older the domain name is the more valuable it becomes. So sneaky or "uninformed sellers" are using programs to show you a FAKE Domain Age. These programs simply do not update like they should and sometimes can be years 10 or so years off. The Safest way to check a the real age of a domain is to visit the registrar it's registered with and search their Whois Details. Be Aware of These Untrustworthy Site such as UrlAppraisal .net which I see a lot of sellers using to provide domain stats.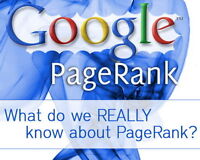 Watch Out For FAKE PAGE RANK Domain Names.
The Page Rank of a domain name can be manipulated by forwarding any domain name to an active Page Rank domain. This passes the Page Rank juice on to the forwarded domain which is great, right? When you check all the handy Page Rank checking tools available online they will tell you the forwarded domain has a active page rank. Unfortunately though, when the domain is no longer forwarded to the PR domain it will lose it's "Fake" Page Rank. In other words a month or so after you purchase the forwarded page rank domain name it will no longer have an active page rank. With the prices some of the aged page rank domains fetch these days this is important to check. To see if a PR domain name you are interest in is legitimate and want to check if the page rank is legit or passed along from another domain there is an easy way to check.
1. Visit Google.com
2. Search For: info:www."insert your domain".com
3. If the domain listed matches the domain you searched for the page rank is legit. If a different domain is listed stay away you will lose this fake PR quickly!
* When buying Higher Page Rank domains, check the active back links. If none are listed this is a sign the domain will lose it's page rank on the next Google Update.
We offer legitimate Domain Names Aged 10 Years or More, 100% Guaranteed!
Copyright 2011 BusinessDomain All Rights Reserved
BuyBusinessDomainNames.com