I will like the time to thank all the wonderful fans of Dipset, Juelz Santana, Jim Jones Duke The God and so on that support the Diplomats Movement faithfully like I do.
But lately I choose to address this major issue that's taking place on Ebay. There is a lot of unrealistic Diplomats articles being sold on Ebay.
Please take in to notation Dipset Clothing And Diplomats Records is a Real trademark company through Diplomatic Man Inc founded by Cameron "Killa Cam" Giles.
Meaning lets say you had a printing press and the F.E.Ds ran in there you can be prosecuted for any single item with the Diplomat eagle.
Everything I purchased or sold with the Diplomats logo was straight from Diplomatic Man Inc. All airbrushed and creative original drawings of different Dipset members are not violations of any laws.
Let me give you an Actual scenario 1: I bided on Rap Hip Hop Rare Dipset Juelz Santana 2 CD SET NR At A Starting Price Of $1.99 with a shipping price of $5.95 US priority.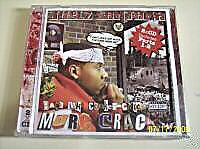 When I Received the item it Actual was this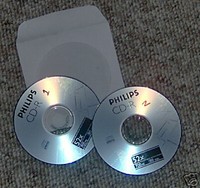 That's not only wrong, because if I wanted a back up copy I could have download from a file sharing site. That was copyright infringement and also disrespect to the creator of the compact disc.
Let me give you an Actual scenario 2: I seen several listings of 59 50 authentic custom made diplomats fitted hats for starting auctions of $0.99 cents - $29.00 with MLB holograms.
Due to copyright difficulties and at my boss Jim P request I will not show a current Pic
First, and foremost those are Limited Ed. Fitted hats that you will have to order personally from the Diplomats source.
Second, and foremost the price per fitted hat will run you.... with a 50pc min order. And question does Cam'ron or any of the Dip's play for the Yankees? So, why will a custom 59/50 have a (MLB) Major League logo? Because its not real. Stop swagger jacking. You making it hard for the real people to eat!
Also Dipset does not make blue, grey, and mustard color sweaters! You know who you are, 80 percent 0f what's being sold has nothing to do with Dipset Diplomats Duke The God production. Beware of the phonies, not all shirts but most shirt will have a tag like this:
We will Hoffa, Sincerly Silent Fashions Assit. President...