Write your Own eBooks
Have an idea that you would like to share with the world?
Put your fingers to the keyboard and GET WRITING!
Now you can put all your ideas, your thoughts your stories your helpful TIPS to the test and publish it all,
EBOOK STYLE!
This is the Hottest way to share yourself with the world without spending thousands in publishing fees.
Take it from me, since I wrote my first paperback book last year.
"AskDanna, A Powerselling Mom"
I know first hand the expense of publishing a paper book.
Even when you Self-Publish, it will STILL cost you money.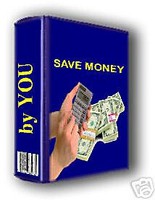 SAVE MONEY & MAKE MONEY

By creating an eBook you will not only SAVE money but you can MAKE Money too!
Once you have your ebook created you can put it on auction and/or in your eBay store!
ADOBE
Adobe is the way to go!
BEST program on the market.
I have done a lot of research over the last year and I still think Adobe is the best.
And it has a FREE 30 DAY TRIAL!
If you go to the site they will let you download a trial for 30 days.
Then after 30 days I suggest removing it from your computer.
Adobe / Acrobat Pro 7.0 is what I use and I hope SOMEDAY I will be able to afford my own copy.
It is not a cheap program but it is the BEST. And I can highly recommend it.
It runs about 500 bucks. Give or take a bit depending on where you buy it.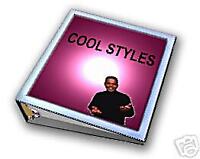 For now, CREATE YOUR EBOOKS on a WORD Program and then download your free copy of Adobe.
Take some some, play with it and soon you will have it mastered to create some fantastic looking eBooks.
CHECK out my Store for some ideas!
Danna's eBook Store
Write it as a WORD Document.
Because WORD will not let you create a PDF file.
You need your ebook to be in PDF format.
WHY?
It can NOT be changed or copied if it is in PDF Format.
If you sell an ebook as a WORD document .
ANYONE can change it and/or copy it.
The first ebook I created using this program was the one called:
Auction Promotion Strategies.
It has been my most successfull selling eBook too.
I have sold over 300 copies and I am very proud of it.
OK, I am not trying to MAJOR plug you here. I am trying to express the fact that ANYONE can do this! You too can EASILY create an ebook in your WORD program and then translate it into a PDF file using ADOBE.
A fellow eBay'er just created one called:
How To Build a Ping-Pong Table Under $100.00
I gave him some suggestions on ways to publish it and he did an AWESOME job!
This is a perfect example of someone with an IDEA.
Someone that created a Unique item, wanting to Share it with the world!
Now, his idea is in eBook form and READY to teach others.


RESALE RIGHTS: Yes or No?

You will need to make a decision about your ebook.
Should you make it available for ALL to sell or should only YOU be able to sell it?
This is a tough choice for many to make.
Some people publish and then strickly state in the auction:
NOT FOR RESALE.
Others (like myself) offer RESALE RIGHTS to all who purchase the book.
Like myself when I offer these rights, I include a LEGAL DISCLAIMER which states:
I am the author, and I give you the Buyer all rights to sell this ebook too!
My opinion is : THE MORE THE MERRIER!
SHARE THE WEALTH!
SHARE The Knowledge!


Plenty of eBay for us ALL to be Blessed and Prosper!


(as stated on my ME page)



hmmm, I think I will write an eBook about that Now!
Stay tuned! ((smiles))