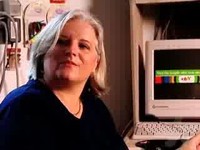 Finding a good eBay consultant can be challenging with so many different consultants, coaches and "experts" on the internet. It helps to fine-tune the search and seek out those that are qualified and prepared to meet your needs! Many consultants have different areas of expertise while some may only be blowing steam!
Tips for finding a good consultant:
All good consultants will never be insulted to pass along a few references.
Take a look at what the results will reveal and see if they have become established with their consulting services in the area you are seeking.
Google their business name
Study to see how active they have been with their business. If they have blogs, when was their most recent post. Are they currently active or do they seem to be only advertising?
Find them on social networks
Seek them out on all the social sites:
Twitter, Facebook, LinkedIn, MySpace
Take a look at the type of posts they send out and recent activity.
By spending some quality time with researching an eBay consultant you are about to pay, these simple tips should help you with evaluating which ones to choose. Keep in mind while doing your research that some companies will use the keywords "eBay Consulting" with the only intention of sending you to a page where affiliate money is involved. They may be trying to sell you a book or join a club. Best tip I can give today is to not jump into things and spend some quality time researching and include a phone call with the consulting person or firm.
Personally a I am a certified eBay Business consultant I've spent years taking the time to not only sell on eBay but to take my career serious enough to become certified through eBay. I have consulted with many people that have lost much money because of paying the "wrong" consultant. Because of this fact, I wanted to write this guide to do my part with helping to educate the public with ways of finding a qualified eBay consultant.
Use these tips to find either a local or online eBay consultant.
Wishing you all the best to your success and as my motto stands "There is plenty of eBay for us all to be blessed and prosper"
Danna Crawford
Certified eBay Business Consultant
Education Specialist trained by eBay
Danna Crawford eBay Consultant