For those of us with vision impairment, it can be hard to find our way around a large site like eBay. But as I began to search, I found some tools that really helped. I've used them to develop a guide to help others.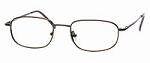 Start here

I'll provide links to helpful information. But I'll also tell you where to find the links at eBay. You should find the links for yourself as we go. Then it will be easier for you to find them again later.
The
Audio Tours
from the
Learning Center
are a great place to start. Open a new browser window to eBay.com. Click on the
Learning Center
link located at the bottom of the right column under
Helpful Links
. Look for the row of blue buttons, grab your earphones, and let's get started!

How does eBay work?
-- A general audio overview of eBay. Graphics enhance the audio.

How to Register -- Registration is the first step for buying or selling on eBay.
Buying Overview
-- This item does not have audio, but it is easy to follow. There are four simple steps:
Register
Browse or Search
Bid or Buy
Pay

Buying with Confidence
How to find help on eBay
Selecting, bidding, buying, and paying for an item
eBay's buyer policies, how to prevent problems, and what to do if problems occur
Cursor moves to show where to find the information as the audio explains.

Successful Searching
-- You'll find this Audio Tour link underneath the blue buttons. It's in the
Learn More
area of the
Learning Center
.

What if I get lost?

Those of us who struggle to read need some secure landmarks. You can find markers to help at the top of each page.
Home -- Your Home on eBay is at the top left. Click Home from the browser window you opened to eBay's Learning Center now. The link back to the Learning Center is at the bottom of the right column.

Reviews & Guides

-- You'll find more guides like this at Reviews & Guides under

Specialty Sites

at the top left.
Search

and

Categories

-- If you took the 1st Audio Tour,

How does eBay work?

, you'll remember the

Search

box and

Categories

. These are explained more thoroughly in the

Buying with Confidence

Audio Tour.
Community

-- The next best thing to Home is a Community where you feel safe. In the eBay Community, you'll find:
Forums
Discussions and Groups
Chat Rooms
Answers
Announcements
Calendar of Events
Safety & Resolution Center
The Town Hall
Our vision slows us down, so don't feel you must participate in all these areas right now. But it's great to know they are there when we are ready for them.

Help

-- Ask for directions when you are lost. Click the Help tab at the top right. First you'll find

Top questions about eBay

. Scroll down for a list of help topics that are easy to find and just a click away.
There are two very helpful links in the left menu of
Help
. They are
eBay Acronyms -- You find an item you'd like to bid on. The the letters "NIB" and "NR" are in the title of the item. What does this mean? Click

eBay Acronyms

(from the left menu of the

Help

page) now to find out.
eBay Glossary -- Explains both terms and symbols used throughout eBay. Assignment: Click the

eBay Glossary

link now (from the help page) to find out what the symbol stands for. You'll find my page link at the top right of this page.

While you are in the
Help
section, click each of the links under
Related Links
in the left menu to see what is there:
Learning Center

-- You've discovered this already.

eBay University

-- eBay Courses that come to a town near you!

Security Center

--

Very important

, brief and easy to read. Don't miss it!

About Customer Support

-- How to contact eBay.

Community Answer Center

-- Q&A forums for eBay members about eBay.

Remember, you can easily find these again by clicking the
Help
tab at the top of each page!
Policies

-- Of course, you'll want to play by the eBay Rules. The eBay Policies page link is at the bottom of every page. This is the hardest section for me to read and it may be so for you also. Here are some tips:
You'll find more links. Some titles, such as

Profanity

, provide a clue: If you don't use profanity, or sell items that use profanity, you probably won't break this rule.

Other rules require a click to understand. Read the first sentence or two. Skim through the item. Find someone to read the details to you if you necessary.

Some sections won't apply to you now. You can bypass these until you need them.
My eBay --

This top tab will quickly become your second home on eBay.




Register

-- When you first click My eBay, you'll be prompted to register. The 2nd Audio Tour,

How to register

, will guide you through. In the "Buy" section of this guide (below), I'll mention another "My eBay" audio tour.

Watch an item -- Click the

Watch this item

link near the top center of the item's page. Now click the

My eBay

tab, and you'll find a thumbnail photo (if available) and link, current bids, time remaining, and more.
Announcements & Reminders --

My eBay

is where you'll find general eBay announcements, and be reminded of transactions you need to complete such as feedback and payments.
The left menu of

My eBay

provides links to all the personalized pages and info you've provided to eBay.
My eBay at a glance

-- you'll find this synopsis of your

My eBay

page at the top right corner of your eBay home page.
Buy

-- To shop, click the

Buy

tab. When you're ready to bid or buy
Go to the

Learning Center

and review

Buying Overview

and

Buying with Confidence

if you need to.
Now click

How to Buy

. This is the second link at the top of the left menu in the

Learning Center

. How to Buy provides a brand new section of

Courses

and

Audio Tours

!
How to buy

Successful Searching

How to Pay for your item

Tracking with My eBay
Sell --

Ready to sell on eBay? Click the third link at the top of the left menu in the

Learning Center

. How to Sell provides more great

Courses

and

Audio Tours

. Advanced Selling (the fourth link of the top left menu of the

Learning Center

) takes you even deeper.

Pay

-- Get into the habit of paying for an item immediately after your purchase. Isn't that what you will want others to do when you sell on eBay?
How to Pay for your item

under the How to Buy link of the

Learning Center

provides an easy to follow demonstration.
Feedback

-- Not paying on time will get you bad feedback, and your feedback is your reputation in the eBay community. Earn good feedback by treating others as you would want to be treated.
Messages

-- This works like an email area for communication with eBay and the eBay community. The link to your

Message

folder is in the left menu of

My eBay

.
Site map

-- Sometimes you try to follow the directions and still can't find what you're looking for. You need a map. The site map link at the top of each page provides a well-organized overview of eBay.

Now that you know your way around...

You'll soon discover that eBay has many great choices for those of us with less than optimal eyesight. Here are some examples:

What's your passion? Whether it is coin collecting, model airplanes, home decor, cooking, scrapbooking, scuba diving, or photography, eBay's got it covered. Now that you know how, it's time to go bargain-shopping at eBay! Have fun!