Pardon my boldness here, but you should automatically know that you should not be too proud to ask for help from others. My life has been filled with my unforeseen miracles sent from heaven. Those times in which I thought that I was forsaken, I prayed to GOD for answers to help me.
You have to automatically know that, when, and if you have ever prayed to GOD for anything, he will send his angels to intervene when nothing else quenches the impulses.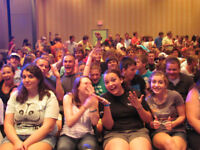 Of course the mighty trick is to really "believe". When you trust in GOD "He will direct your path". "Now" is the time to stand taller than before because he, more than "EVER" wants you to believe in "HIM". Trust in GOD immediately. Do not give the creedence to what the world says because the world will always fail you. Side together with your pure heart which is inside your body striving for righteousness and trying to know Him, for he will pursue you so that you can find a new reason to trust in him alone, because he "Alone" will direct your path. Faith hurts, because, faith "IS" belief in things not yet seen. You should know that GOD doesn't make mistakes.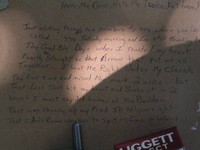 How many times does GOD need to get your attention? He just normally doesn't send his Angels because of a broken motor. Even my daughter with cerebral palsey is not too small to stand at the gates of hell and redirect traffic. When you can't do this life thing on your own, you have to believe in that GOD is in total control of "EVERYTHING".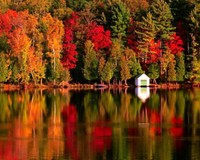 I heard the Holy Spirit talking directly to the groanings and mutterings
of my weakened heart this very moment. My Holy God told me, through my
weakened spirit that all is well. I felt an issue before GOD almighty
to tell you he was telling me that your ordinary life was going CHANGE
forever. His loving angels told me to tell all that listened to turn away from the mundane forever
immediately. His Grace is sufficient. His love wants you to
immediately to reach out to his loving hand leading to the river of
life. No one man should ever thirst again, since you shall drink from
this water of life just one. He told me to say to you this morning this
very important message:"Although Jesus ultimately was the one who hung
on the cross for our sins, we have to remember that he suffered and died
on that one cross to remember his Father's wishes in remembrance of what
he promised. His loyalty will never be forgotten, his sacrifice will never be
condemned by his Father in Heaven.
Jesus paid the total price. A fallen soldier doesn't
die in vein, neither did our Lord. If you deny to take up the Cross of
Jesus, You deny yourself of your life long destiny of being
distinguished between the saved and the damned. If any man be in
Christ, all things are passed away, behold he is a new creature "In
Christ Jesus". Whatsoever you sow you shall also reap. GOD
sent you where the devil sent Jim Jones. The concept of being one with
GOD is like the difference between being dead or alive. Being Saved or
being dead is a question of your priorities. Living for yourself or
being dead for Christ are totally two separate incidents. Don't
shake the hand of a devil unless you want to forsake your living
Christ. Deny yourself and take up the Cross today."
Your health, your spirit, your soul, depends upon you casting your burdens on Him. Nothing else. The only two things that GOD is going to ask is: Do you know me and who else did you bring.
Don't Give Up.