Keeping your EYE on the prize
I sometimes wonder if people bidding on items don't see the small print for all the glam and flash going on it the auction?


Its very easy to get lost in the pretty store fronts, and flashing auctions, sometimmes to the point I think that people don't read the entire auction they are bidding on from the distraction.
And while I love to see all the cute seasonal banners, I have found myself watching them sometimes more than reading the fine print.
When I get to a plain auction all in black and white I find that I read the entire thing much better and don't make so many mistakes in my bidding.
I came across an auction this past week that had everything A counter till Halloween ( very cute)

A counter to Thanksgiving ( very cute)

A counter till Christmas ( very cute)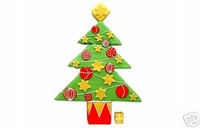 And while I sat and looked at all the pretty things they had as eye candy, I failed to see the greatly over priced shipping on a less than a pound item that I paid 11.95 shipping for.

While In the blogs and in the guides a photo show can be more than fun to look at I just wonder how far is to far in a auction, or in fact is it the buyer who must get beyond the glam and moving fun stuff themselves and take responsibilty for their own bidding,.
All threw time side tracking a person has been a way to make a sale that might not be made without a gemick, why should it be any different in ebay?
This has just come to my attention lately, with more and more ebayers learning how to make things shiney and movable inside their auctions.
I guess my guide is this, Paying attention to detail, reading the fine print even if there is a moving snowman dancing across your screen. ask questions if no shipping is listed ASK! Ask about mandatory insurance , ask about it all before bidding, because while I find the moving , dancing shiney auctions fun to look at, they are just a distraction.
I just keep pictureing myself at a yard sale or walmart shopping while dancing snowmen twirled around me, Im sure I would not get out without spending money on things I did not expect to spend on,. Human nature is to notice the backgrounds expecially if they are moving and shiney!
So In closing just remember, you are here to make a deal, to get a bargin and don't take your eye off the prize.
Thank you for your time.
And shop