Spigen's (formerly SGP) mobile phone and tablet accessories are hot and popular in the world! And there is always fake / counterfeit product for such famous items from unknown manufacturers to make great money. Their quality is usually poor, doesn't match with the official description, made of unknown or unrecognized materials, different colors, poor cutting, not fitted etc.
Spigen applied many ideas to prevent this like the 3D laser sticker on the retail packing and serial number included in the packing or on product as shown below (only limited to recent products in new packing):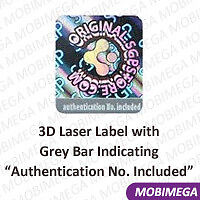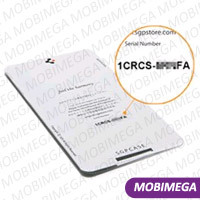 Most of the counterfeit product do have the similar 3D Laser Label but it doesn't show the grey bar with "Authentication No. Included" since there is no serial number is included in the packing or stick on to the product unit. The serial number can be validated on Spigen's Original Checking Website.
One more thing to check before purchase is the product label with exactly the same photo and color description of the content on the packing. Some of the counterfeit products use just one product label for different color and model of the cases.
We have tested a few the counterfeit Spigen's cases and found the material used to build the cases is crispy and the fitting is loose (as we all know Spigen's cases are all form-fitted), and some of the available colors are not announced official by Spigen, some of them are really ugly.
Buying from a trusted seller is important, browser more product and seller details, look into their Q&A and you will found if they are enthusiasm about selling genuine items. We do hope all of you purchased premium genuine products for your sexy and valuable machines.
This guide was written by MobiMega - "Your Genuine Gadget Web Store".
If you think this guide helpful, we appreciate if you could vote "YES" for this!
About MobiMega - MobiMaxx
We sell premium GENUINE gadgets for mobile phones and tablets as well as PC peripherals, all items are in 100% NEW IN BOX and well packed for fast air mail with tracking to worldwide. Top selling includes accessories for iPhone, iPad, Samsung Galaxy, Bluetooth Headsets, Car Mount Holders, etc. Worldwide retail and wholesale orders are welcomed.
Visit MobiMega's eBay Store for more excitement.