The best products always come from a NEED. And who has not gone through a frustrating search for a cell phone, wallet or keys at one time or other from the murky depths of her purse?
SOLUTION: A Purse Organizer
I use them now and LOVE them! I also think they are
great gift ideas
so I have added some of my favorite brands -
Purseket
,
Pouchee
and
Pursen
- to
my eBay store
.
Purseket is the Original Purse Organizer. When I first saw the
Purseket
and met its creator, NJ Carson, I was actually surprised. I was wondering what all the hype was about.
The product was so SIMPLE - it was just a basic shell with pockets!
Why were Oprah, the ladies from The View and the trend spotting magazines singing its praises? I tried it... And it DID make finding stuff in my bag much easier! And then the idea was picked up by others! If you search for "Purse Organizer Insert" on eBay right now, you will find hundreds of listings. There are now a number of designs and brands out there -
PurseN, Purse Hop, Purse To Go, INPurse
,
Good to Go,
etc. Some even lovingly made by SAHM moms like NJ was when she first made some for herself and her friends.
Given all these choices, h

ow do you choose which purse organizer will work for you?
I can only share my review of what I think are some of the best brands in the market today - the
Purseket
,
Pouchee
and
PurseN
. Following are pictures with actual bags I use with them.
Purseket


Pros:
Rigid yet flexible inner padding that adjusts to the shape of most bags. Roomy pockets in different widths that can accommodate a variety of items. A sturdy key post that serves as an anchor to easily find keys. An open design that allows you to expand your bag when needed to accommodate bulkier items and lets your bag assume its natural shape while you carry it. The rolled shape also makes transfer of contents between bags really easy. And finally, a good price point - $17 to $24 depending on the size.
Cons:
It looks kind of odd and bulky at first but you will appreciate the utility and the flexibility of the shell as it molds to the shape of any bag you place it in.
Suggested use: Everyday bags - hobos, saddle bags, bucket bags, totes, diaper bags
I personally use the Medium and I find this size fits most of the bags I own. The
Purseket
does come in 4 sizes - from a drop-in mini insert to an 8 pocket wrap-around for large totes. There are a number of authorized retailers like me who carry them on eBay and you should easily find a trusted seller from reviewing their feedback.
PurseN


Pros:
Elegant and sturdy. Inner shell is a rigid material that feels like it can take a lot of wear. Lining is made of a soft luxurious material with a silk-like sheen. Lots of pockets - including a zippered compartment, a pen holder and elasticized corner pockets that are roomier for sunglasses and keys. Expandable with zippered corners and snaps at the sides. The shiny metal hardware are great extras. The slim handles are inconspicuous when tucked back into the sides after bag transfers. Overall, a very sleek design.
Cons: The boxy shape may be a problem if your bag does not have a flat bottom as it may tend to topple over its side when you lay your bag down at an angle due to the square corners. The price tag: $50 to $60. It is the most expensive purse organizer in the market... but if you want the best for your designer handbag, this is it!
Suggested use: Luxury handbags - satchels, oversized and other flat bottomed bags
Pouchee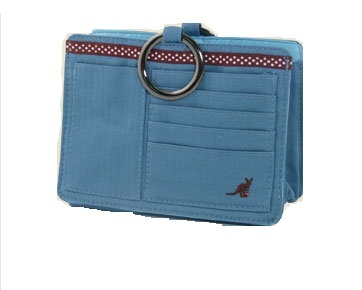 Pros:
A soft boxy design that will fit most smaller bags. Enough pockets and credit card slots so you do not have to carry a wallet. Includes two small pockets to insert a lipstick, etc. Good price - $25 to $30 for most styles
Cons: It is small, as in 7.5" wide (use a ruler and measure your bag width) so it may be too small for your daily purse.
Suggested use: Small bags that may be too big for a wallet. Instead, put a few credit cards, some cash and personal items into your Pouchee. And then, slip the Pouchee into your small bag for a night out or a day trip!
---------
I have seen a lot of purse organizers but I truly believe that only the
PurseN
can go with your Louis Vuitton and other designer handbags. Their fashionable prints and streamlined shape and finer details really put their design a notch above all the others. The PurseN comes in two sizes - a Small and Medium. There is no Large as both the Small and Medium can expand up to 6 inches in depth.
New for 2012: PurseN Illumin has a built in LED Light system!
I highly recommend the Purseket, Pouchee and PurseN. But, whatever organizer you choose, imagine how it will
FEEL INSIDE
and
LOOK OUTSIDE
your bag when you actually use it. The pictures usually look really good but a lot of them end up looking EXACTLY like they do in the picture -
as another organizer on top of your dresser! 8-(
Most of the pictures you see of purse organizers in the listings are stuffed to full capacity so that you don't see how
the sides become LIMP or collapse inside your purse when one of the pockets or corners become empty!
These are the design details that you don't see from the pictures until you actually use it inside your bag. Finally, check the seller's feedback history to see how previous buyers have evaluated the product.
Here is another ingenious invention... a flat grid with elastic bands that can hold every small item you can stuff in your purse, laptop bag or travel case. Rubberized grips keep your pens, cellphone, lipstick, iPod and earphones in place and within easy reach. The CPG4 - a 5" x 7" grid - easily drops into any small purse. Larger grids are available that are great for organizing electronics - cameras, cables, chargers, a mouse. And when you flip the grid over... the back can be used as a mouse pad! How cool is that?


Check out more fashion solutions in my eBay store
...



~ Beng Cerdenia

Updated 2/9/13