The most important goal I have set for myself is limiting the amount of negative thoughts and energy that always seems to try and take over my life. In order to keep this at bay and keep winning on EBay, I always remind myself what it really means to me to become a healthier person. Two very important categories will describe those things that healthy people need to remember. THEY HAVE POSITIVE, HEALTHY FEELINGS ABOUT THEMSELVES. and THEY HAVE POSITIVE FEELING ABOUT OTHER PEOPLE.
THEY HAVE POSITIVE, HEALTHY FEELINGS ABOUT THEMSELVES


1. They are not overwhelmed by their own emotions--their fears, anger, love, guilt, or worries.
2. They can take life's disappointments in stride, without persistent self-pity.
3. They neither underestimate nor overestimate their abilities.
4. They can accept their own shortcomings, criticism from others and the chance to improve.
5. They have a tolerant, easygoing attitude toward themselves and others. They can laugh at themselves.
6. They feel able to deal with most situations that come their way and can meet emergencies with poise.
7. They get satisfaction from simple pleasures.
8. They respect and like themselves.
9. They don't WORRY about what they cannot help.
THEY HAVE POSITIVE FEELINGS ABOUT OTHER PEOPLE
1. They are able to give love and consider the interests of others.
2. They respect the differences they find in people.
3. They have personal relationships that are satisfying and lasting and do not expect special consideration.
4. They expect to like and trust others and take it for granted that others will like and trust them.
5. They do not push people around, nor do they allow themselves to be pushed around.
6. They can feel they are a part of the group and a part of mankind.
7. They feel a sense of responsibility to their neighbors.
8. They can be happy for another person's success.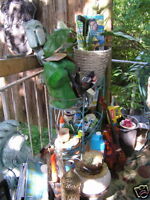 If you can identify with any, a portion, or all of these, then that step alone could lead you in the right direction on solving your problem, making new friends, meeting you goals, and becoming a healthier and caring person that others will want to have the qualities that you have.
Recommended:
Be sure and Watch This DVD