Most people enjoy having plants, floral arrangments and even medium sized trees to enhance the decor of their homes and offices. Unfortunately, real plants and flowers can be messy and difficult to keep alive. As our daily lives get busier and more complicated, artificials have become more and more popular.
Artificial flowers and flowering plants bloom all year. Exotic plants whose live counterparts could never survive indoors can be proudly displayed anywhere. They can be arranged just the way we like them, they last indefinitely with very little care, and never outgrow their containers or need watering and pruning.
In this guide I would like to give you an idea of what to expect from your 'silk' plant purchase. I've chosen a Boston Fern to illustrate.
Most silk plants will be shipped to you unpotted, unopened, and in the original factory packaging as shown in photo #1. They 'travel' much better this way, and take up less room than an opened plant, saving weight and space to keep shipping costs down.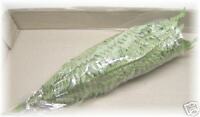 When your new plant arrives, it will need to be opened and shaped. Sometimes it is necessary to allow your plant to breathe and relax for a day or two after being closed up in a tight position. In most cases, after a time most wrinkled or creased leaves or flowers will straighten out on their own. A stubborn leaf can sometimes be helped along with the heat of a blow dryer .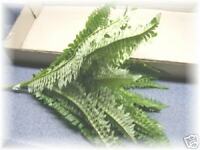 As you open and shape your new plant, start with the outside or bottom stems and leaves. Most artificials have molded wire inside the stems and leaves to help hold the shape. Start with the stem and work outward toward the end of the leaf or stem, bending and shaping the plant as you go with the stem between your thumb and forefinger. There is no right or wrong way to do this; shape the plant to your own taste. And don't worry about making every stem and leaf perfect, real plants are seldom perfect. After a few minutes you'll get the hang of the process, just remember to shape a little at a time. If it doesn't come out the first time, just do it over. In no time you'll have a beautiful creation just like the picture below.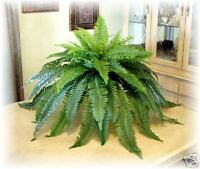 In future guides we will discuss the potting and care of your silk plants.