Buying perfume? Look for a seller who sells mostly perfume. Do they have an eBay store in which perfume is the mainstay? I find that most all Sellers and especially those with eBay stores are in business on eBay to retain customers and establish repeat business not to swindle you. Look at the Sellers feedback comments. Read a few of them. Read descriptions. Read the Seller's policies, then if you have any questions ASK.
eBay is like a giant collection of Mini-Malls. Each Seller owns their own business and operates it differently. A Seller who deals mainly in fragrances and bath and body product will know their business. As the Buyer it is up to you to read what the Seller has put forth in the description, to understand it, and if not then to ask questions or move on to the next shopping window.
When choosing a fragrance remember it's the base notes of a perfume that will last or what will be called the dry down and this you will be left with at the end of the day. When I buy my personal perfumes they hinge on the mix of the base notes since that is what remains with my skin.
Next I choose according to the middle notes which last several hours and must please me as they last the second longest.
It's the top notes that give me immediate gratification and an olfactory rush. But they only last a short while, perhaps a couple hours. So remembering this will help you buy a fragrance based more on your likes and dislikes thus helping you get a scent you really love.
Fragrance is bottled according to fluid weight therefore the decanter or bottle will have space at the top allowing breathing room for the scent. In other words most perfume bottles are not full to the top. This does not mean it has been used or tested or that the seller has cheated you.
Example: If you are buying a 1 ounce perfume in a fancy bottle it will have 1 ounce of fluid weight in the bottle which depending on the shape of the 1 ounce decanter could leave a lot of space or a small space between the fluid and the top of the decanter like below. This is perfectly normal.
PICTURE OF NEW UNUSED PERFUME WITH BREATHING ROOM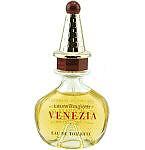 WHAT ARE YOU BUYING?
Is it perfume? or is it cologne?
EDC is Eau de cologne
EDT is Eau de toilette
EDP is Eau de parfum
PARFUM or this is Perfume
Perfume oils are the expensive ingredient in fragrance, price goes up according to the strength or the oils used. The market on perfume fluctuates almost daily. A perfume may be bought by a Seller in August at wholesale $50 a bottle and in December the same perfume may cost the Seller wholesale $90. So shop around the same store you are browsing in as a perfume may be listed at a lower price in the same store!

TESTERS:
A tester is a perfume that is shipped to a store so the store has a tool to sell that particular perfume. Sometimes stores are over-run with testers or a fragrance is discontinued or there is an over-run at the supplier so these may be bought in bulk. There are used testers and unused testers. Some bottles come without caps and boxes, some come without caps and in what are called dummy boxes or it could be any combination.
Those who sell perfume will or should tell you in the description which type of tester it is. A tester does not make a fragrance any less real or authentic or mean it's out of date or less of a quality than the shelf bottle.
Seller Description Example: Perfume Molinard EDP - unused tester no lid - no box.
PICTURE OF UNUSED TESTER WITHOUT CAP & NO BOX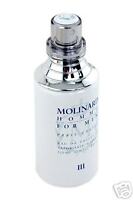 I hope this small guide has been helpful to you.
Love lili-funk