Whether you are trying to find a nice gift, or are shopping for your children, grandchildren, or yourself, weeding through the deluge of children's fiction out there can be a task these days.
I would like to share some tips on how to cut your book shopping headaches to a minimum by sharing with you the lowdown on children's fiction both old and new.
Couch Potato or Rocket Scientist
Before we get into specific titles, I thought I would share a few philosophies I have about books and children, that influence me in the type of books I recommend.
#1 All kids can be readers, even if they claim to hate reading. Sometimes, the lack of interest in reading is often due to the lack of interesting book choices available to them at that time.
#2 Quality is more important then quantity. All reading is not good reading. I hear so many parents raving about how much their children read, and I have to stop and wonder what these kids are reading.(Before I'm impressed, that is.)
#3 I strongly believe that good children's literature will not only be entertaining, but will introduce the kids to morals, and other good thinking.
A Few of the Best
Some of you are simply buying a gift, and do not want to know about a life-time worth of Children's reading. Therefore, I'm going to share some titles with you that I consider faithful standbys.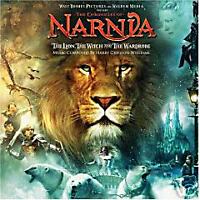 The Chronicles of Narnia by C. S. Lewis
The Chronicles of Narnia is an excellent series that I read over and over as a child. Filled with fantastical creatures and adventures, they are loved by children all over the world, as well as many adults. However, it is not just the amazing stories that make these a good read. They also present valuable truths, solid morals, and the struggle between good and evil.
Also, the movie following the first book in the series is also available now. The complete set of books and dvd would make an awesome gift or addition to any child's collection.
The complete titles in the set include (If you were to buy them all separately):
Please note that different sets sometimes put them into a different order, with The Lion the Witch and the Wardrobe as the first in the series. This is the order that a currently selling boxed set sells them in.
1. The Magician's Nephew
2. The Lion the Witch and the Wardrobe
3. The Horse and His Boy
4. Prince Caspian
5. The Voyage of the Dawn Treader
6. The Silver Chair
7. The Last Battle

Little House on the Prairie by Laura Ingalls Wilder
Little House on the Prairie is well loved by younger children and older children, and those who are children at heart. It is the story filled with covered wagons, sod houses, indians, prairies and adventures. Well known for its clear morals, this is a must have series for any child.
There is also an impressive set of dvds available containing the original Little House on the Prairie shows starring Michael Landen, which would be an incredible addition to the series.
The set contains 9 books:
1. Little House in the Big Woods
2. Little House on the Prairie
3. Farmer Boy
4. On the Banks of Plum Creek
5. By the Shores of Silver Lake
6. The Long Winter
7. Little Town on the Prairie
8. These Happy Golden Years
9. The First Four Years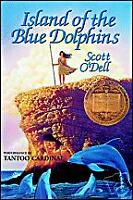 Island of the Blue Dolphins by Scott O'Dell
Island of the Blue Dolphins was one of my personal favorites as a teenager. It's about a young girl who gets left by herself on an island, and her struggle for survival. It's filled with daring escapades, as well as ingenuity and creativity.
The Witch of Blackbird Pond by Elizabeth George Speare
The Witch of Blackbird pond is the story of a women accused of being a witch back in the days when such women were burned at the stake. An amazing story that also deals with historical aspects of the time.
Old Yeller by Fred Gipson
Old Yeller is a bittersweet tale of a boy and his dog. Perfect for the animal lover, this book is full of laughs and tears.
Also a motion picture, the set of book and dvd would make an excellent gift.
Reading For Life
One good way to get a kid to read is to engross them so into a character that the character becomes their friend. This is best done through series, where children can read ongoing adventures with all their favorite 'friends.'
Next, I will share some popular series, as well as some lesser known ones.
The Mandie Series by Lois Gladys Leppard
The Mandie Series has been a well-loved series for girls for many years. With forty books in the series (currently) readers get to hop from adventure to adventure with the curious girl who has a knack for solving mysteries.
This series would make a great 'sister' to the Sugar Creek Gang Series. If you are shopping for both boys and girls, these would make a perfect match!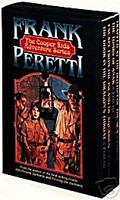 The Cooper Kids Adventure Seires by Frank Peretti
The Cooper Kids is a perfect series for older children, especially boys. Full of adventures not unlike Indiana Jones, as well as hair-raising encounters and strange creatures, any kid who gets their hands on these books will by mesmerized!
Please note that these books deal with some mild spiritual warfare, which may scare younger children.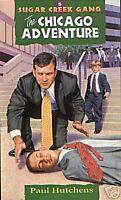 The Sugar Creek Gang Series by Paul Hutchens
The Sugar Creek gang is a wonderful mystery series for boys. f you have boys who love adventures and mysteries, these would be perfect! With 36 books in the series, these will keep the boys going to evenings on end.
This series would make a perfect 'brother' to the Mandie series, so if you have both boys and girls you're shopping for, it's a good match!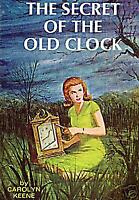 Nancy Drew
The Nancy Drew Series can be found in all shapes and forms these days. From newer, updated paperbacks, to first editions, you are sure to find one that fits that special girl.
These books are about Nancy Drew, another girl who has the knack for getting into scrapes and solving mysteries.
Perfect sister to 'The Hardy Boys,' again, if you are shopping for both boys and girls.
The Hardy Boys
The Hardy Boys is about a group of friends who solve mysteries and have adventures. Perfect for the young men in your household! Like the Nancy Drew series, there are many editions available today from updated versions to vintage first editions.
Perfect 'brother' to the Nancy Drew Series if you are shopping for boys and girls!
The Boxcar Children Series
Well-loved by both girls and boys, the Boxcar Children is full of mysteries and adventures. About an orphaned family who starts living in an abandoned boxcar, there is not limit to the adventures they will have and the people they will encounter.
Books for a Rainy Day
Abridged classic literature is a great way to expose your children to classic novels while holding their interest.
Once high-school and college is reached, after reading such novels your children will be leaps and bounds ahead of the others students.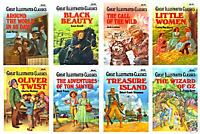 A great series of books containing abridged classic titles is "Great Illustrated Classics." Known for their abundance of pictures, these are a great choice for young readers!
Books That Make Good Fire-Starters
Unfortunately, amidst all the good books available for kids, there is also a lot of trash out there. From things that are obviously wicked, to books that are simply worthless, there is a lot for parents to weed through these days.
Many ignore what their children are reading, thinking that if it was written for children, it must be okay for children to read. This is not the case!
I feel that it is a wise step to avoid books that contain topics such as witchcraft, vampires, ghosts and zombies, sex, gore, vile language, immodesty, gangs, drugs, etc.
There were several series that I was forbidden to read as a teenager, and it has served me well throughout the years.
Though your choices are your own as a parent to decide what you feel your children should be exposed and not exposed to, the following is a list of books to think twice about.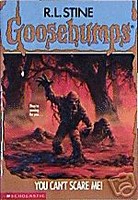 Goosebumps were one series I was forbidden as a child. They are filled with abnormalities, and dead things. Though this is a very popular series with the kids, quite frankly there are much better things they can be reading.
Buffy the Vampire Slayer is another popular set with the kids. A take-off of the television series, this series introduces vampires, and other witchcraft you're better off without. There are many better role-models out there for young girls then this sleazy stake-holding character.
Twilight is a new book available focusing on vampires. Another one I would stay clear of.
Finding the Book You Want
Finding books on eBay can often be daunting if you don't know a few things.
For those looking for a specific title, it is helpful to have an ISBN number, which is located on the back of the book and is universally used to identify that specific title.
Half.com, a branch off of eBay, is a great place to buy specific titles. All you need to do is plug in the title, or ISBN and all the books available in all conditions and prices are given to you.
For those looking for sets and series, shopping stright from eBay tends to be more successful. Having the name of the series, the author, as well as an idea of the titles of some of the books is helpful.
Another great place to look for children's book in both single titles and sets is in eBay stores. Often-times, if a seller is offering a book for sale, they may have other similar ones for sale either on auction or as a store listing. Buying multiple books from one seller will often cut back on shipping costs!
Many people also choose to buy in bulk. Many sellers offer books in lots. You can by lots of 5 books to lots of thousands. Buying a lot of brand new books not only saves $$, but allows you to tuck away a few titles for 'emergency' presents.
Buying a huge lot of used children's books also makes a great Christmas present. Most kids don't mind if books are bent a little, and going through them all is like sorting through a chest of treasure!