Peter Agostini, Calvin Albert, Alexander Archipenko, David Baskin, Angel Botello, G.King Brown, Joy Buba, Louise Bourgeois, Fritz Bultman, Doris Caesar, Alexander Calder, Matthew Bursig, Jose de Creeft, Donald Delue, Mark diSuvero, Frank Eliscu, Martha Mayer Erlebacher, Sorel Etrog, Bob Fetty, Mary Frank, Eugenie Gershoy, Lloyd Glasson, Vincent Glinsky, Laurie (de Creeft) Goulet, Irwin Hoffman, Malvina Hoffman, Bruce Hoheb, Will Horwitt, George M. Kelly, Joseph Konzal, George Koras, Elena Kepolas, Betty Klavon, MT Krasne, Gaston Lachaise, Jacques Lipchitz, John Manship, Irving Marantz, Tony Marra, Anatoly S. Mikhailov, Richard McDermott Miller, Eli Nadelman, Ernst Neizvestny, Constantino Nivola, Clyde Perkinson, Nathan Rapoport, Shay Rieger, Larry Rivers, James Rosati, David Rufo, Antonio Salemme, Karin Schmidt, Amar Nath Sehgal, Everett Shinn, Isabel Siegel, Sheila Solomon, Sydney Simon, William Tarr, Irwin Touster, Frank Varga Jr., Frank Varga, Sr., Robert White, Sr., William Zorach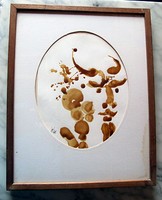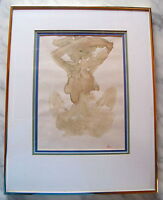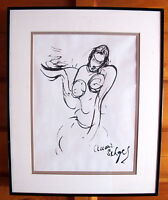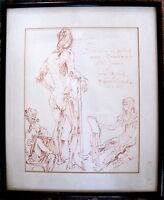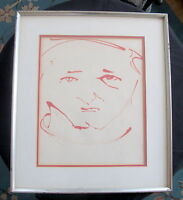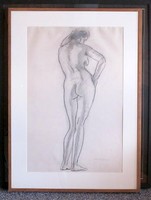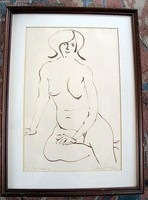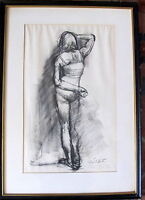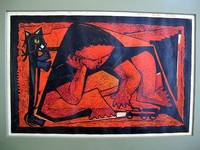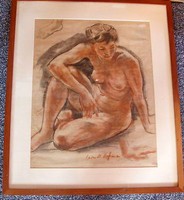 "It has been nice to have this all together for so many years," says Bob Spring, second generation owner of Modern Art Foundry, but my age dictates that I must catalog and move it a long to the next generation, whether in my family, or to another, it is time."
About 40 years ago Bob Spring was meeting with artist and friend Will Horwitt in his office at the foundry in NYC. Bob had just begun working with established painter Willem de Kooning and his assistant David Christian on a series of seven sculptures. Will wondered if Bob was going to ask deKooning for a drawing. Bob said he would feel uncomfortable asking a customer, especially one of such critical fame, for a gift, but Will kept insisting it was fine. Just to get it going Will arrived the next day with a drawing of a female figure, and Bob's collection was established.
Female figure drawings emerged as the theme as Bob felt that sculptors did not look at the paper or canvas as their final surface, these drawings rather went right for the pure essence of the figure. They were made even more alive by the absence of background. He found these so compelling and started asking artists from then on, hanging each one on the walls of his office at the foundry.
Working with many artists over the years, Bob is very pleased Will pushed him to collect these works.
One of many memorable stories, Bob recalls cautiously asking Mr. Lipchitz for a drawing. Bob was very nervous because Mr. Lipchitz was an older established customer of his father's, John Spring. At first Mr. Lipchtiz was silent as he viewed the growing collection on Bob's office walls. Later the drawing arrived from Mrs. Lipchitz after Mr. Lipchitz's passing.
The whole collection adds up to over 100 works, and also includes a few other themes, letters from artists, exchanges with Bob as he began to explore his own art work.
Spring Gallery is pleased to be the exclusive presenter of these works. Do not hesitate to contact us if you require additional information about any of the works.
Thank you for viewing our Guide! If you found it informative, please consider clicking on the "yes" box below to vote(you have to have signed into your Ebay account for the vote to count). This helps more visitors to find our beautiful artwork. Again, thank you for visiting our Spring Gallery Guide.