Here are some BASIC FEATURES AND FUNCTIONS to consider when purchasing equipment for your home-office:
COMPUTER:
1. DESKTOP - Stationery in one place in your office area, on a DESK or TABLE.
DESKTOP UNIT:

Purchase a COMPLETE Desktop system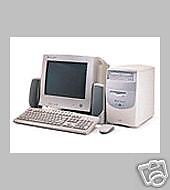 Purchase Desktop system PIECE-MEAL:

PC TOWER UNIT

KEYBOARD, MOUSE

MONITOR

SPEAKERS
2. NOTEBOOK/LAPTOP - transportable; take it with you. Be sure to buy a CASE.
OTHER BUYING CONSIDERATIONS:
CONDITION - Brand NEW, Refurbished from Manufacturer - comes with a Warranty; USED from Consumer-Owner; Build-Your-Own vs. Off-the-Shelf

BRAND - do you have a trusted Brand/Company in mind?

OPERATING SYSTEM [OS]: MAC, WINDOWS XP

CD-ROM Drive - Standard; for installing software, playing music, games...

CD-WRITER - for writing, storing data/music to CDs. Media needed: CD-R vs. CD-RW; Music vs. Data

DVD-ROM - for videos on DVD Media.

FLOPPY DRIVE - Standard on Pre-Windows XP OS; works with Diskettes - 3.5. External Floppy Drives are available.

TECHNICAL DETAILS: Processor Type, Speed, Hard Drive, Memory...
SOFTWARE: what do you want to DO ON YOUR COMPUTER?
1. TYPE, (Print, Fax, Email-Attach) Letters, Reports...
WORD PROCESSING PROGRAM:

MS Word

MS Works [usually comes with Windows XP]

Word Perfect
2. Keep TRACK of DATA, Print Reports of the data...
WORKSHEET, SPREADSHEET SOFTWARE/PROGRAM, such as MS EXCEL
WORD PROCESSING SOFTWARE: Create Tables for data
3. KEEP TRACK OF ACCOUNTING, FINANCES...
Personal vs. Business ACCOUNTING SOFTWARE
4. PREPARE TAX RETURN...
Personal vs. Business; TAX PREPARATION SOFTWARE guides you through your return step by step.
5. CREATE STATIONERY & MARKETING MATERIALS...
DESKTOP PUBLISHING SOFTWARE: Create and publish high-quality stationery, marketing materials - assuming you have a great printer.
6. CREATE WEB PAGE...

WEB PUBLISHING SOFTWARE: Create, edit, manage, and update website.
7. Insert CLIPART into documents...
CLIPART SOFTWARE

provides a variety of categories of clipart from which to choose.
8. EDIT PHOTOS...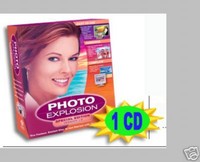 PHOTO-EDITING SOFTWARE: Edit photos; Make photo projects; use special effects, etc.
9. TRACK APPOINTMENTS and TO DO TASKS...
CALENDAR SOFTWARE:

Keep track of appointments and To Do Tasks; set Alarm-Reminders of your appointments and tasks.
OTHER OFFICE EQUIPMENT:
PRINTER:

INK Cartridges/Toners needed.

PAPER: Plain 20lb. [everyday-use]; 24 lb. [Professional]; Photo [Cards, Gloss]; Labels [for Folders, Address/Shipping]

SCANNER

Scan documents and photos to print, email, fax, etc.

PAPER: some fax machines take special-coated paper.

Keep in mind that your PC probably has a FAX/MODEM and FAX SOFTWARE already installed.
OTHER OFFICE ACCESSORIES:
SCREEN PROTECTOR-FILTER: reduces glare; helps relieve eyestrain and fatique.
COPY HOLDER:

Mount vs. Desktop. holds paper or books, for easy viewing-reading/typing.
MORE OFFICE EQUIPMENT to consider:
CALCULATOR: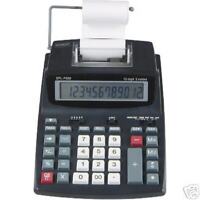 Paper-Printing vs. Display Only
Black vs. Black/Red-Color. uses ink ribbon or cartridge

SHREDDER:
Rather than throwing confidential papers in the garbage -- Shred! those papers. cross-cut vs. strip-cut; from 2-Sheets to 30+-Sheets.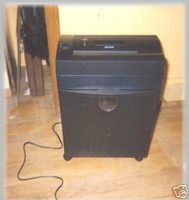 I hope that this information assists you with STARTING YOUR RESEARCHING for your needs in PURCHASING EQUIPMENT FOR YOUR HOME-OFFICE.