Another Way to Sell Your Books Successfully
It can be tedious at best at times to sell books on eBay. I have written a guide to help you sell your books more successfully which can be a great resource if you would like to learn how to better sell books on eBay. These tips can come in handy especially if you are selling vintage books. But... what if you'd like an easier, more efficient way to list and sell your books?
If you are in no great hurry to sell your books and you have the space to store them for a while, I have a great alternative for you!!
half.com, an ebay company, is a great place to sell not only your books but your media as well. half.com offers a number of benefits that definitely outweigh the drawbacks. Here are a few things to consider before moving your books to half.com.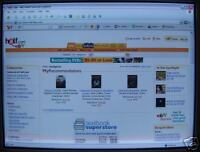 half.com
Pros
No listing fees - you do not pay a thing until your book sells.
You determine your price - with the help of half.com you are guided toward the correct pricing structure for your book.
You are reimbursed for your shipping cost by half.com.
You automatically get a "Shop." half.com encourages people to look in your Shop and offers combined shipping if people buy more than 1 item from you.
Streamline mutiple item listing feature - You can enter up to 10 things at a time, and they can be different media.
half.com emails you notification of a sale - they let you know when you have sold something. Also, when you sign into your account, there is a message area that will let you know.
Your eBay feedback score carries over to your half.com Shop, so that people can see that you are an established seller with the company.
Fabulous Inventory Management System - It is easy to keep track of your inventory and to make changes to it.
Cons
half.com pays twice a month - you have to have a bank account for them to deposit your money into. They will not use your PayPal account.
Shipping - they do not have the same stream lined "Print Shipping Label" that eBay has. You actually have to hand address your packages and take them to the post office or put a ton of stamps on and put in your mailbox. You cannot use "Click n Ship" via USPS.com beacuse they do not offer Media Mail shipping that way.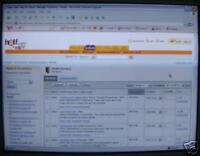 Great Inventory Management Tools!
So is half.com right for you?
There are more Pros than I have listed. Chances are, you may not think the "Cons" I have listed are Cons. So, you can decide for yourself. What I know for sure is that I average about 1 book sale per day right now. I anticipate an increase as Christmas gets closer and as I get a larger variety of books listed. The books I sell, do so for a decent price. The extra income added to what I make on eBay for my other items really adds up.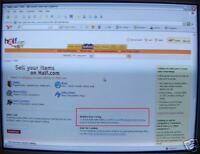 Multiple Listing Made Easy!!
Another thing that is great about using half.com is that now I can list 10 books in about 15 minutes (instead of the hour it might take using eBay) and use my spare time to list more highly-profitable items on eBay.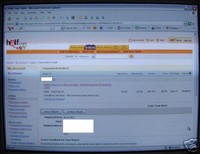 Helping You Complete Your Sale
half.com may not be right for individuals looking for an immediate turn over of their media. However, if you use it correctly, half.com may just prove to be one of the best things you've done to improve your cash flow since you began selling on eBay. Good Luck!