A New Laptop Buyers Resource - Helpful Tips!

Let's face it, as a new buyer looking for a Laptop computer, you could really find yourself spending a lot of money in the excitement of eBay bidding for a pile of junk.
You could also end up a computer that months latter will not meet your needs and have no resale value if you tried to resell it on eBay or to that brother in law who you have been wanting to get revenge with.
By utilizing some of the tips and recommendations below, you may save yourself some headaches.
Rules for Buying a Laptop
DON'T RUSH.
Take your time looking for that new or used laptop. - Never rush such an important investment.

SHOP AROUND.
While you can very often find excellent prices for laptops on eBay, DO SHOP AROUND. It is often possible to laptop computer on sale brand new, with a year of longer warranty, easy return policy, etc. at your office supply store, a laptop manufactures web site, or electronic resale stores like Fry's, Best Buy, Circuit City or CompUSA.
Also check prices at your look Wal-Mart, Sears and Target Stores. Many times while buying lap tops for business and pleasure use, I have found great deals on EBay when I needed them.
Set Minimum Standards
Here is a list of minimum qualifications I recommend and personally use for new buyers buying a laptop.
A.) P4 / AMD
Buy a computer that says it is either a Pentium 4 or AMD laptop processor.
B.) 2 GHZ OR HIGHER
This is also often listed as (2.0, 2000G, 2000GHZ, etc.) This is the current minimum processing speed recommended. Computers under this speed will become outdated too fast and not handle the upcoming software requirements. (GHZ is essentially how smart your computer is and how fast it can figure things out. Try not to buy a stupid computer! Don't buy a computer that is MHZ!)
C.) MEMORY
Make sure the computer has at least 512 RAM or more. Anything less than 512 RAM will not be able to manage the upcoming software releases and Windows releases.
D.) CDWR DRIVE
Compact Disc Write Read - this means that you can burn CD's on your computer. It is now the minimum recommend for computers. CD only drive are obsolete and so are DVD/CD drives. Most decent laptops will have at least a CDWR - better ones will have a DVD/CDWR combination drive that allows you to watch DVD's and Burn CD's but not Burn DVD's - DVD+-/CDWR is the top standard presently and most used models and will be the standard for computers in another year. DVD +-/CDWR can burn both DVD's and CD's.
E.) HARD DRIVES - 20 Gig HD or higher.
A Gig means a Gigabyte. Your maybe more used to the word Megabyte. A Gigabyte is about 1000 Megabytes. If your old school, then this might help too.
1 Floppy disk is 1 Megabyte is storage space
1 original model Zip Drive Disk is 100 Megabytes
1 CD holds about 700 Megabytes of storage space
or
1 gigabyte = 1000 Floppy Disks
1 gigabyte = 100 Zip Drive Disks
1 gigabyte = 1 1/2 CD's
You need a minimum of 20 Gigabytes (Gig) Hard Drive (HD) for your computer to have the needed space for your Windows XP software and other software to operate cleanly, and normal storage of Microsoft Word type files. If you plan on burning DVD's or CD's then you should try to get a minimum 60 to 80 gigabyte hard drive, since movies and audio files are generally very large.
F.) WINDOWS XP OPERATING SYSTEM
Make sure at least Windows XP Home Edition is installed on your computer. Windows XP is the operating system on all non-Macintosh computers and is what tells the computer how to make everything work. NOTE: Windows XP operating system is about to become obsolete and replaced with Windows VISTA. Windows XP is an excellent operating system for new computer users and will continue to serve you will. However, only a few lap top computers that are currently available will be capable of using Windows VISTA. This is because Windows VISTA has much larger requirements for video and only a few laptops meet the video requirements. (Note: Don't buy a laptop that the seller states only come with an XP certificate on the computer. This means that you must already own an XP installation CD in order to get it installed on your computer. - Ask the seller if they are including the laptop restore disk and Windows disk in the sale. If not then when you eventually have to restore the computer, you will have to know someone who can do it for you or pay someone $99.00 or more to do it for you. It is a rather time consuming process if you don't have a restore disk for the laptop, because some mini-pieces of required software are not included in XP for every laptop manufacture.
G.) VIDEO RAM
Video requirements are often difficult to figure out because it depends on what you want to be able to do on your computer. I personally will not buy any used laptop computer the does not have at least 32 Megs of RAM.
If you want to play video games then you will want a lap top with at least 156 RAM or higher. Most older laptops have between 16 RAM to 32 RAM. The problem is that normally the Video RAM on laptops is not upgradeable. Most of the Dell Latitudes which are used primarily for business only have 16 RAM.

H.) BATTERY LIFE
Most eBay sellers do not warranty your battery since like any kind of battery - it eventually becomes less powerful over time which means you have less time to use your computer when you're traveling without easy access to a Power-plug. (Look for eBay sellers who tell you how long the battery is tested for. On average - the computers prior to 2005 held about 3 hours of battery time or less when brand new.) (Ask the seller to test the battery for you before you buy it if you plan to use it for school or travel.)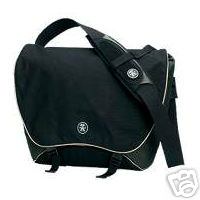 Other Considerations
Don't buy a laptop on eBay just because it has a laptop bag included. You can get a good laptop bag for about $18.00 at some stores.
Don't rush to bid on a laptop computer that is ending within an hour that you just happened to spot. If you do, you won't have time to see what other deals there are on eBay. Also, you will probably read through the seller provided information to fast and miss something important. (Like - a tiny statement for parts only - in a strange place in the auction text)
Don't buy a laptop from a seller who has had a lot of negative feedback. Always check the sellers FEEDBACK score. It could save you a lot of problems. (Another good reason not to rush into the exciting competiveness of an ending bid before first doing some homework on the product and seller) There is an option at the bottom of a seller's screen that lets you select how many Feedback scores to see each page. Set this little drop down menu box to 200, so you can find the negative feedback information that previous buyers left.
Don't buy something expensive (like a laptop computer) from a New Seller until they have sold 15 items with positive feedback or more.

Personal Recommendations
This guide would be incomplete unless I give you some tools I use to help you in your considerations of buying a laptop.
Copy the name of the Laptop you are considering buying and paste it into Google's Search Engine
(For instance only copy and paste the computer name and model. I recently researched an IBM ThinkPad T30 I was considering buying) Then do a search and look at the titles for reviews of that laptop computer. This will tell you things that the eBay seller may not tell you or may not know. For instance, the IBM ThinkPad T30 which I did not buy after checking out some old reviews on Google told me that the T30 runs really hot and should not be used on your lap or you might get hurt. That is an important thing to know that the seller on eBay did not mention.
Changing the RAM (memory) On most laptops is pretty easy. It is sometimes cheaper to buy a laptop with the above recommendations except instead of buying one with the recommended 512 RAM - you buy one with 256 RAM (Only if the lap top is selling for at least $60 less than the 512 RAM ones.)
So you pay less, then you go to somewhere like Fry's Electronics or on eBay and buy a stick of 512 RAM for $50.00 and put into the Laptop yourself. You end up with 768 RAM for about the same cost. (But, do this even though it is really easy to do, unless you take the time to read up on how to change out laptop RAM and take the necessary precautions to protect the RAM from static discharges)

Buy a laptop that doesn't have a included laptop bag (should be cheaper) and then go out and buy the bag you like, later.
Don't spend over $450.00 on a Laptop with the above configurations. As of August 2006 you can buy a new laptop with close to the same configurations from some stores and manufactures websites for a few dollars more.
Expect to spend more on Dell Laptops. They cost more, but they also maintain the best resell value if you decide to sell your laptop in a year.
Don't buy a Dell Latitude for gaming, or graphics or web page making. Latitudes are business computers and lack the needed Video RAM. Latitudes are great for business, school work, powerpoint presentations, watching movies on and burning/ripping CD's on. If you want to play games, do graphics like photo imaging or web page work and you want a Dell (which is one of the best made computers) then buy a Dell Ispiron.

Closing Comments
The idea again as a new laptop buyer is to shop around, do some minor research into anyone you are considering buying from, look at eBay but also check your local stores and laptop manufacture web sites, and don't rush into last minute bidding.
Following the recommendations in this guide and will save you money and help you buy a decent laptop computer that will serve you well for the next few years.
Thanks for your time!