A Guide to Buying a Mini Spy Camera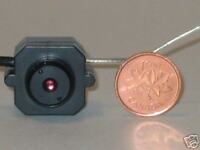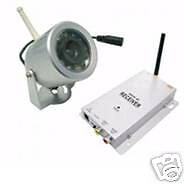 Contents:
Introduction
What to consider when buying a Spy Camera
Where to buy
Things to think about when Choosing a Seller
Introduction
Mini Cameras serve a variety of practical purposes including home security, baby monitoring, surveillance as well as interesting ones such as recording the experience of model trains or radio controlled aero planes.
Mini cameras utilize CMOS technology that produces analog/digital output for each pixel of the image within the view range of the lens.
A typical camera is simply made up of three parts,
1. CMOS Image Sensor Chip
2. Lens holder
3. Video Lens
4. Video Receiver with a channel tuning knob

What to consider when buying a Spy Camera
Colour: The CMOS Camera could come in colour or black and white.
Audio: Some cameras will have a built in microphone that would allow for audio monitoring.
Range: cameras come in a number of ranges, but most often about 70metres or 229feet. They most commonly come in frequencies of 900mhz, 1.2GHZ or 2.4GHZ. the higher the frequency the more stable the wireless connection and image quality, also some receivers do not need tuning, they have an auto lock feature.
Our recommendation is to steer away from 900mhz cameras as they are very unstable and more susceptible to interference. IMPORTANT
Video Quality: Most common is 300 lines of video display. Anything lower than 300 lines of resolution is NOT a good purchase. IMPORTANT
Receiver: Most receivers simply connect to a TV or VCR. If the camera has a built in mike the A/V Cable will have an additional RCA audio jack on the receiver.
The newer type of receivers can connect to a TV/VCR but also have a USB connection so they can be used as a WebCam or viewed remotely. These types of receivers also come with motion detection software.
Warranty: Ensuring that your camera comes with a warranty is vital, do NOT except anything below 1 year parts and at least 1 month of technical support. IMPORTANT
Internal or External: Some cameras are made for internal use only while others can be used outside because they are enclosed in a weather proof case. Makes sure you are clear on your particular application and choose a camera that fits your needs. IMPORTANT

Where to buy
Simply put you get what you pay for. If you are just looking for a Spy Camera that gets the minimum done, then go for the cheapest deal on eBay. But know that extras such as CMOS quality, Warranty and Image sharpness are going to be absent. Most likely you will have a problem with the camera because it is designed with low quality parts to decrease cost.
If you are looking for a quality CMOS Spy Camera with a parts warranty they are slightly higher then the normal cameras. Things like better CMOS chip, higher frequency, warranty, microphone etc. increases the cost of the camera. But with the increase cost you are getting great features and a product that will have sharper quality and last longer.
IMPORTANT
One camera is not better then the other, what matters is your application and budget.

Things to think about when Choosing a Seller
1. there have been several cases of overseas China outlets selling 900mhz cameras as 1.2Ghz
2. Overseas Sellers have been known dismiss Warranties or if they do honor them they ask for payment of return shipping costs, as well as the product be mailed back to them at your cost. The best thing to do is look over the sellers customer reviews and see if there is positive feedback stating the seller returned items. IMPORTANT
3. Your best bet is to purchase from a Seller that sell a few security products.
4. Be aware that some sellers do not ship spy cameras in boxes or in discrete packages. If you are looking for some privacy make sure you are clear about packaging with your seller.
For more info please contact, stores.ebay.com/CaldwellProjects
CaldwellCommander | Your in Command

Security Solutions | Sophisticated Electronics | User Friendly | Cost Effective | Exceeds Expectations

A division of
CaldwellProjects.com | Canada's Leader in Quality Consumer Electronics