So you want to accept credit cards?
Let me guess. You've been selling on ebay for a while now, and thinking about taking your ebay business "to the next level". Will a merchant account really help increase your sales or just be one more added expense? If you will be accepting credit cards, what type of terminal/software do you need?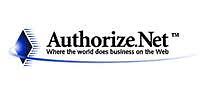 or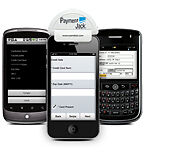 or do you need a Credit card Terminal?
To find the answers, there are a couple of questions you must ask yourself:
1. What is your monthly dollar volume?
2. Do you / will you have a presence in the "brick and mortar world" or just online?
3. What are your goals for your business in the next 6 months? 1 year? 5 years?
4. What should you look out for?
What is your monthly dollar volume?
For the individual or occasional ebayer, PayPal is the best bet. It is the only way an individual can accept credit cards as a form of payment. Even if you are real business entity (sole proprietorship, corporation, etc.), if your monthly sales volume is less than $1500.00, just stay with PayPal...the fee's associated with an actual merchant account would just be an added expense you don't need. If you do have over $1500.00 in sales, then a real merchant account may be for you.
Do you / will you have a presence in the "brick and mortar world" or just online?
If all of your business is conducted online, you will not need a physical credit card machine. A "Virtual Terminal" will suit your needs better. The reason: if you use a credit card machine to process your transactions, you have to enter the credit card data by hand for every order. It can be time consuming, and cause delays. The Virtual Terminal will collect, verify, authorize and process the Credit Card info for you automatically.
If you do sell your products off line, is it a storefront or should you be mobile? Trade Shows, Flea Markets, and other venues are a great place to sell your wares. If you sell product out of the office at least twice a month, or it constitutes 15% or more of your monthly sales, get a wireless terminal or a mobile card swiper. It will save you hundreds or even thousands in fee's and many headaches.
What are your goals for your business in the next 6 months? 1 year? 5 years?
If you are just selling inventory from a store closing and when its gone, you're done, don't get a merchant account. Any reputable merchant account provider will have account early termination fee's, just like your cell phone or satellite tv provider. If you aren't looking at processing for at least 3 years, make sure you know the termination fee's before you sign.
What should you look out for?
Just like any other business, the merchant account business has good agents, and bad agents. What do I mean? There are a few warning flags you should be aware of:
Advertising Exact Rate Guarantees.
Most merchant accounts are set up by sales agents. The merchant account banks actually do the processing, settlement, and transfer of monies. Without getting into a monotonous description of credit card transactions, just realize that without knowing your business, products, background, credit score, time in business and a variety of other factors, no sales agent can guarantee you a specific rate. A range of rates (1.31%-1.75% for retail and 1.80%-2.25%) is acceptable.
Equipment Leases.
The ONLY time you should lease credit card terminals is if you NEED the write off (ask your accountant to help you make this determination). NEVER lease a Virtual Terminal. Some Credit Card Processing companies will actually give you state of the art equipment to use...free of charge. They want your processing business. They aren't interested in selling equipment with an over inflated lease price.
Don't just "take your agent's word for it".
If its not in the agreement, it does not exist. Read the fine print. Fee's are ok. They are required. That is how the processors make money. Just make sure you know what your fee's are.
Here's an example of our Fee structure for an Internet Merchant:
No Credit Check
No application fee - Save $99
No annual fee - Save $99
No transition fee - Save $125
No early termination fee - Save $195
FREE terminal/Gateway placement - Save up to $425
FREE training/transition support - priceless
Free 24/7 Customer Service -priceless
(Internet 1.78%- 2.12%) 100% Rate Guarantee. We will never raise your rates, unless interchange goes up, and then they will only increase the EXACT amount of the interchange increase. Never a penny more.
That translates to a savings of over $750 up front!! PLUS, We can help buy you out of your current commitment! You can actually have your merchant account set up with NO MONEY out of pocket within 48 hours!
Just keep in mind that if you are quoted rates below the ranges listed above, you are paying for it somewhere else. You don't work for free and neither do the banks and sales agents.
Good sales agents:
Ask questions regarding your business to help you find the best solution
Help you determine if your type of business is restricted or prohibited in anyway
Disclose and explain all the fee's upfront
Give you information regarding good merchant practices (so you don't accidentally violate the regulations)
Stay in contact during the application process
Keep in touch 3-4 times per year to see how things are going
Bad sales agents:
Try to rush you through the application "just sign it and fax/mail it back, I'll explain later"
Set you up with the wrong type of account so they can make more money
Answer most of your questions with "Don't worry about that" or "That's just standard"
Can get you stuck with "reserve requirements" that hold most of your money for 6 months before you can use it. (Some accounts have to be set up with a reserve...good agents disclose that to you)
Can end up getting your account shut down and you can't get another one...from anybody.
Set your account up with Huge Termination Fees, annual fees, and leasing fee's.
Are in it to get a big lump sum up front and then move on.
In closing, there are hundreds of banks with tens of thousands of agents that provide credit card processing services. Keeping the above information in mind when choosing a processor could save you thousands of dollars and many unnecessary headaches in the future. Trust your instincts. If something doesn't sound/feel right, find a new agent to help you.
Good Selling and good luck on ebay!