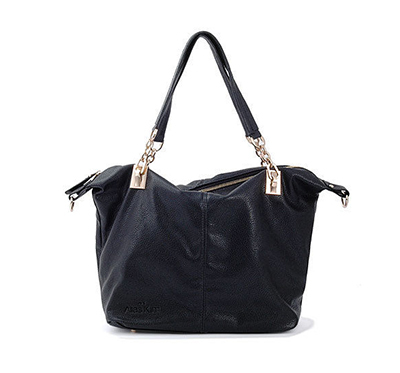 Leather is a rather expensive material that looks and feels luxurious. Handbags made of leather are no exception. Luckily, innovators came up with material called PU leather, which looks and feels just like leather with its textured surface, flexible nature, and luxurious appearance, but at a fraction of the cost. You can buy these bags from almost any local boutique, or from online marketplaces such as eBay.
If you want to add PU leather handbags to your wardrobe, take time to learn about what you are buying. With the right knowledge and approach to purchasing these bags, you can save time and money while enjoying a luxurious new accessory.
About the Material
PU leather stands for polyurethane leather, also known as bicast leather by some manufacturers. This material has a backing made of split leather, which is authentic leather used in a layer inside the material, so you cannot see it. Though made with real leather only in the internal layer, the surface still exhibits a similar look to an all leather material. It has a soft, textured surface and possesses the same flexibility as leather. The color options for PU leather are extensive as well, which allows for a variety of design and style options.
Choosing the Handbag for a Purpose
The handbag you choose usually depends on what you are going to do for the day. Choosing the right one helps you complete your wardrobe while having room for all the essentials you need.
Type of Handbag

Characteristics

Ideal use

Shoulder Bag

Small to medium size

Slung onto shoulder

General term for a shoulder-worn handbag not falling into other categories

General use

Clutch Bag

Small size

Worn under arm or held in hand

Parties

Clubbing

Hobo

Medium size

Slung onto shoulder

Made with loose PU leather

General use

School

Short distance travel

Messenger

Medium size

Slung onto shoulder

Rectangular or square shaped

School

Going out

Tote Bag

Medium to large size

Slung on to shoulder

Rectangular or square shaped

Shopping

School

Running errands

Duffle Bag

Medium to large size

Cylindrical shape

Sports

Travel
Like many fashion accessories, the kind of bag to buy really just depends on personal preference. Some bags are great for certain activities, and other work well for general use. Just make sure to pick the right size bag for what you intend to use it for.
Shoulder Tote Handbag
Tote handbags are medium to large bags with an open top and two straps. These are typically square or rectangular, and can suit a variety of styles and purposes. When going out for errands, the size of the shoulder tote bag is ideal because it can fit most anything you need for the purpose. Document folders, laptop computers, and other work or errand related materials snugly fit into the bag. Like many other kinds of handbags, they are available in a myriad of styles, including vintage, perfect for a professional look.
Tassel Handbag
PU leather tassel handbags are fashionable options that are medium sized and non-encumbering. Hobo style PU leather tassel handbags are great for their soft, yet functional construction. They come in a variety of colors and styles with stylish tassels hanging from them. They are ideal for a day out in the city, or going out on a whim. Due to the medium size, you can fit most any essentials inside. Tablets, makeup kits, pocketbooks, and toiletries all fit nicely.
Korean Design
The Korean design's popularity boomed in Asia, which prompted a bursting growth in the market for Korean design handbags. These handbags are generally like others, but possess subtle differences that made them all the craze. For example, Korean-style ladies' hobos are medium sized, durable handbags that are ideal for most any situation. They are fashionable yet functional, and are suitable for styles ranging from casual to formal. A Korean style handbag can have all kinds of frills as well, from bows to elaborate metal decorations. The color choices are very wide, and the versatile nature of PU leather lends to that greatly.
Small Handbags
Small shoulder handbags are great for nights out with friends or formal gatherings. They are small, yet fit a woman's essentials sufficiently. Clutch bags made of PU leather are also great as evening bags; women wear them under the arm or carry them in the hand. They can fit a cellphone, a small wallet, and a few makeup essentials.
How to Buy PU Leather Handbags on eBay
If you are looking for a fashionable new handbag for any purpose, head to eBay to make your purchase. Use the keyword search bar to look for the kind of bag you want, and then use the advanced search if you want more refined results. Then, you can sort the results by price, location, relevance, and condition.
No matter what style or purpose you prefer, there is always an affordable PU leather handbag to meet your needs. With the correct buying mentality, and the information you need to choose the right PU leather handbag, you can get premium style at a fraction of the cost.