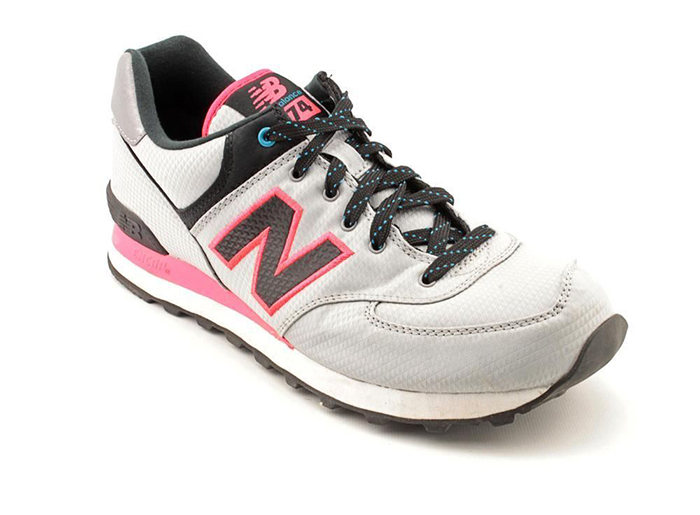 Produced by a brand synonymous with quality and dependability, men's New Balance shoes come in a wide variety of styles to suit the fashion and comfort needs of men of all ages. The New Balance shoe types available on the market range from lightweight running sneakers and cross trainers, to slip-on sandals, golf shoes, and casual styles that take the wearer from the boardroom to the boat dock in the span of a day. After comparing the various types of footwear based on intended activity, color, and upper style, shoppers gain the ability to purchase the perfect pair of men's New Balance shoes for themselves or the special quality male shoe wearer in their life.
Specialty Sports Shoes
From golf, basketball, and baseball to walking and hiking, New Balance produces an extensive range of specialty sports shoes that not only look good on the feet, but feel great as well. Each sports style includes varying features to make the shoes perform well on the field also provide support for arches, ankles, and other high stress areas that come along with its associated recreational activity.
Basketball Shoes
Available in mid and high-top styles, New Balance basketball shoes promote proper foot alignment when jumping, running, and zigzagging down the court. The extra traction and comfortable cushioning stand up well to hours of play and work well for wearing off the court.
Baseball Shoes
Ready to run the bases straight out of the box, New Balance baseball shoes feature pointed spikes to comply with club rules that remove when not engaging in a game or practice. With a choice of either low, medium, or high-top styling, this versatile category of shoe works well for amateur or pro athletes.
Golf Shoes
Providing comfort and style in the clubhouse as well as on the links, New Balance golf shoes come in either classic oxford or sneaker-like styling to enhance any man's tee time. The spikes provide grip even on wet grass, but do not pose a risk to interior surfaces such as vinyl, stone, laminate, or wood.
Walking Shoes
Ready to lace up and walk morning, noon, and night, New Balance walking shoes encourage men of all ages to get out and move. With a choice of laces or Velcro closures, younger men, middle-aged men, and senior citizens have the opportunity to walk around the neighborhood or pound the treadmill in comfort thanks to the
Running Shoes and Cross Trainers
With a casual lace-up style that looks equally at home in the gym, on the trail, or making laps at the track, New Balance running shoes and cross trainers come in a plethora of colors to suit the preferences of wearers of all ages. From futuristic styles such as the Minimus 00, 1400v2, and 860v4 to the cool classics such as the National Parks 574, Racing 580, Camo 576, and Elite 999, extra features make it easy to perform exercises of all varieties or pair with casual clothes for a comfortable and classic look.
Casual Shoes
Weather worn to work during the week or slipped on to take stylish men through the weekend or vacation, casual New Balance shoes come in several popular styles such as boating shoes, slip-on loafers, and sandals of all types. The open or mesh-paneled designs allow breathability and upper materials include suede, smooth leather, and flexible vinyl promote classic good looks while providing silhouettes that remain in fashion year after year.
Steel Toe Work Shoes
The New Balance 627 steel toe work shoes are tough enough to stand up to a 40-hour workweek yet comfortable and stylish enough to wear after hours. This type of shoe combines the good looks and support of standard cross trainers with proprietary ABSORB technology and OSHA-approved toe protection to allow the owner to comply with workplace regulations in classic New Balance style.
How to Buy Men's New Balance Shoes on eBay
Whether you prefer a casual style to coordinate with a special outfit or a more sportier shoe that stands up well to the treadmill or trails, find any color, size, or type of men's New Balance shoes on eBay. To locate the perfect shoe style quickly and easily, avoid using generic keywords like "sneakers", an option that returns thousands of pairs from different brands and causes unnecessary searching time. Instead, try "New Balance steel toe work shoes" or "New Balance Woven 574" to return a smaller pool of listings from which to browse. The legendary quality of the New Balance brand not only exudes a stylish look for work or play, but also provides sturdy construction that lasts for many months and hundreds of wears.