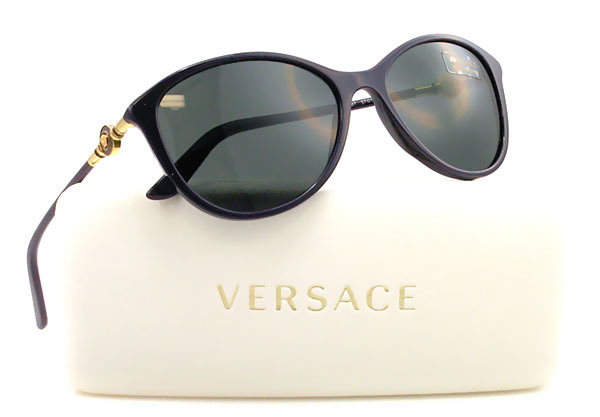 our Guide to Keeping Versace Sunglasses Scratch-free
When buyers invest a significant sum of money in high-end sunglasses like those from Versace, it is important to protect the investment as much as possible. Scratches to the lenses can diminish visibility as well as the aesthetic appeal and overall resale value of the item. Thankfully, reducing the likelihood of scratches is possible.
Understanding More About Versace Sunglasses
Born in Italy in 1946, Gianni Versace was a top fashion designer by the age of 25. By 1978, Gianni had founded the Versace brand, which was initially focused on offering high-fashion clothing specifically for women. By the 1990s, the Versace fashion house had taken the world by storm, and they expanded to create clothing for men as well as costumes, accessories, and shoes. Sunglasses were a natural continuation of the brand, and now Versace sunglasses are available in a wide range of styles and colors for both men and women.
Tips for Keeping Versace Sunglasses Free From Scratches
Although scratches are a common complaint among owners of sunglasses due to the wear and tear of everyday use, reducing the potential for scratches may be easier than many people think. The key is to implement consistent habits about the placement, cleaning, and storage of the sunglasses, which can go a long way in keeping the lenses scratch-free.
Invest in a Protective Case or Bag
Perhaps the single most important thing a person can do to protect their Versace sunglasses is to invest in a Versace sunglasses case. When the sunglasses are not in use, a hard case will be the safest place to keep them safe. In most cases, shoppers will find that buying a new pair from the brand includes a Versace sunglasses hard case. Those who purchase used Versace sunglasses, however, may want to spend a little extra to purchase a matching case or protective bag for their investment.
Clean Versace Sunglasses Daily
Another key way to prevent scratches from appearing on the lens of Versace sunglasses is by cleaning them daily. Many owners are happy using ordinary dish soap detergent and warm water, along with their hands, to gently wash the lenses and the frames of the sunglasses on a regular basis. However, an alternative can be to purchase a commercial lens cleaning solution, which can clean the lenses as well as eliminate spots. By cleaning sunglasses daily, owners will reduce the chance that dirt or grit can scratch the surface of the lens.
Store Versace Sunglasses in a Safe Space at Night
Most people who wear their Versace sunglasses on a regular basis take them off at night and place them in the same spot every time. While this is a fine habit to have, it is important not to make that spot the bathroom or even in an exposed place on a nightstand. Contaminants like hairspray can damage the lens over time, and the nightstand is actually a dangerous place to keep valuable items like high-end accessories. No one wants to be startled in the night and accidentally break their vintage Versace sunglasses.
Invest in a Microfiber Cleaning Cloth to Touch up Versace Sunglasses
To supplement regular cleanings, or to help create a safe space within a hard case, investing in a microfiber lens cloth is a smart choice for anyone who owns an attractive pair of Versace sunglasses. Any time there is a smear on the lens, a smudge that won't go away, or just a layer of dust, the microfiber lens cloth can help restore clear vision and a sleek appearance without doing any damage to the lens. Other cloths or materials can make microscopic scratches, which in turn attract more dirt, so they should be avoided whenever possible.
Don't Wear Versace Sunglasses on the Top of the Head
When a person walks from the outdoors inside, it is natural to take off any sunglasses at that point. However, what no owners of Versace sunglasses should do is push the sunglasses to the top of the head while inside. This action might seem insignificant, but it can distort the shape of the frames and cause damage to the lenses. Plus, such a precarious position increases the chance that the frames will fall and get seriously cracked.
Finding Versace Sunglasses and Accessories on eBay
One of the best places to start looking for Versace sunglasses and the accessories needed to keep them scratch-free is on eBay. Browse all Versace sunglasses to see what is available and what kind of products might be a good fit, or head straight to the search bar at the top of the page. There, shoppers can enter terms like "Versace eyeglass case white" or "Versace crystal sunglasses" to bring up exact matching results.