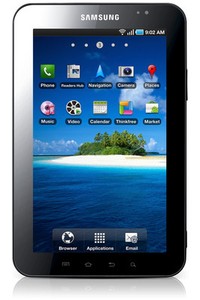 Buying a new tablet, buyers should always do their research about the products available. Read customer reviews to see what other users have to say about their tablets, and take a look at expert reviews to see what those who are knowledgeable about technology think about specific devices. In addition, try to find out if the tablets being considered have any inherent manufacturing faults. Some show faults only after extended use, so this will give buyers an idea of the expected lifespan of the device. Take the age of the item into account to work out how long one can expect it to function without problems. Doing research before shopping will also give shoppers a clear indication of fair asking prices for different models of tablets. Since buying used is a cost-saving exercise, the asking price should be low enough to be truly enticing.
Ask About Warranties and Returns
Although most used tablets will not be covered by warranties, some may be new enough to still be covered by the original manufacturer's guarantee. Some sellers may offer additional warranties or some kind of customer satisfaction guarantee. At the very least, knowing that the item can be returned if it doesn't meet requirements will set a shopper's mind at ease.

Take a Closer Look at the Seller
Whether buying a used tablet from regular retailers or an online auction site, shoppers should take some time to research the seller. Forums and websites may feature information about customer experiences where customers bought used goods from a particular retailer. Comments and reviews will show how satisfied the customers were with the item and the after-sales service. Online auction sites, like eBay, usually feature some sort of seller feedback section. In this case, look at what other buyers have said about the seller and take the number of completed sales into account. Sellers generally want buyers to be satisfied with the products they sell and most will be happy to answer any questions shoppers may have about the product.

Does the Item Come with Its Original Packaging?
Although users do not really need the original box, it is nice to have. This also applies to the original warranty, any accessories and peripherals, and the user manual. If the item is still covered by the manufacturer's warranty, it is especially important to ask if the warranty documents are included and if anything has been done to the device to void the warranty.

Is the Serial Number in Place?
Although not all items have a serial number on display, it is always best to make sure that those used tablets that do typically have serial numbers still have these numbers in place. Numbers should not have been scratched off or removed in some other way.

Watch the Market
If buyers keep an eye on the market they can benefit from the release of long-awaited upgrades. If a new model of a popular brand is released, a number of people will sell their used tablets in order to upgrade to a newer device. An increase in supply will cause prices to drop, benefitting those who are in the market for a used tablet.

Keep Calm
Even if buyers see an unbelievable deal, they should never rush into a transaction. Doing adequate research about the tablet and the seller is essential. Rushing into a sale may cause shoppers to overlook something in the small print, and buyers may end up with a product they didn't really want. The item might have a manufacturing fault that the buyer was not necessarily aware of at the time of sale. Although some sellers do need to make a quick sale, if a deal seems too good to be true, buyers should shop with caution.

Take a Closer Look at the Tablet
Once a buyer finds the perfect used tablet, he should take a closer look at the item. Ask the seller about any performance issues, as well as the charge-holding capacity of the battery. Where the battery doesn't hold a charge effectively, buyers may be able to haggle with the seller on price because the battery will have to be replaced. It is wisest to budget for a replacement battery from the beginning. In addition, LCD screens lose pixels over time and it is not unusual to see some burnt out pixels in an older device. Ask the seller how many pixels are burnt out. Although it may not affect most users' viewing, those who use tablets for graphic design applications may be hampered by dead pixels. If nothing is mentioned, ask the seller about the general condition of the screen, including if there are any cracks, scratches, or scuff marks on the screen, and whether the screen is as responsive as it was when the device was new. Where possible, carefully look at photos of the device itself to gauge the level of wear and to establish if there are any serious cosmetic flaws. While scuff marks on the tablet's body may not affect performance, this could be an indication that the item was dropped or treated roughly by its previous owner. This could lead to performance issues over time.

Finding a Used Tablet on eBay
Used tablets are listed in eBay's iPads, Tablets and eBook Readers. To narrow your search results, simply choose the options you would like from the menus available. The advanced search feature also offers users an easy way to expand and narrow searches. Don't forget to check the items listed in eBay Stores for an even wider selection.
Know Your Product
Before you decide to make a purchase, carefully check the item description and photos. Be sure to read the entire listing description as the seller may have included essential information towards the end. If you have any questions about the listing, use the "Ask a Question" link to ask the seller for more information. You can also ask for more photos or clarification of the terms and conditions of sale.
Know Your Seller
eBay makes it easy to get to know the seller. Buyers are encouraged to leave seller feedback after every transaction that has been completed. To access a seller's feedback information, simply click on the numbers next to his or her username. Remember to take the number of sales completed into account. Also, take some time to read the terms and conditions of sale, including the seller's accepted payment methods. Some sellers have returns policies, while some offer free shipping or a money back guarantee.

Conclusion
Buying a used tablet is a more viable way of obtaining a tablet than many think. Provided shoppers research the products they want to buy (as they would a new one) and take some time to check out the seller, they should be able get a fully functioning tablet at a fraction of the cost of a new one. One should, of course, bear in mind that used tablets have been used; there may be small cosmetic flaws or scratches on the tablet's surfaces. However, cosmetic flaws seldom affect performance, so one should be willing to overlook the odd scratch or scuff mark as a trade off for getting a tablet at a reduced cost. eBay provides a secure, convenient marketplace for both buyers and sellers, with easy-to-access seller feedback features. Browse the wide selection of used tablets available on eBay to find the perfect used tablet for you.