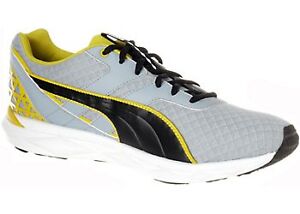 While it may be much more common to hear about a woman's obsession with shoes, there are more than a few men who have their own passion for footwear. Since most men refuse to consider wearing towering heels or knee-high boots, their preferences tend more toward shoes that marry functional with fashionable, i.e., sneakers. Less specific than something like a running shoe and more comfortable than most dress shoes, the perfect pair of sneakers is essential for any man's wardrobe.
Styles of Men's Sneakers
Although men's sneakers may seem like a fairly basic thing, there is actually a wide variety of sneaker styles from which a man can choose. Which style is the right one for any given man will depend on personal preferences, as well as factors such as the types of occasions when the shoes will be worn. There are some basic features, like rubber soles and flexible uppers, that carry across the variety of sneaker styles. Other particulars, like laces, materials, and colors are variable and make for interesting choices.
Men's Low Top Sneakers
The low top profile is the most common design in men's sneakers. These shoes cover the foot but stop short of covering or supporting any part of the ankle. Low top sneakers are perfect for casual wear when intense athletic exertion or movement is not expected. This style of sneakers most often comes with a full set of laces, but may also have a slip on form or even a Velcro closure. Furthermore, low top sneakers may come in myriad colors and patterns from natural leather to checkerboard canvas and virtually anything in between. This is a catch-all category that can be applied to many different brands and looks of men's sneakers.
Converse Low Top Sneakers
Converse, formerly known as the Converse Rubber Shoe Company, has been making sneakers in the United States for nearly 100 years. Today, Converse sneakers are ubiquitous throughout the country and across many cultures, styles, and age groups. Perhaps the most well-known Converse sneaker is the Chuck Taylor All - Star, which was first made in 1917 as a high top basketball shoe. Modern basketball shoes offer much more in terms of support than Chuck Taylors, but the shoes remain popular for their effortless, timeless style. Named after basketball player and shoe salesman Chuck Taylor, these classic sneakers look very much the same today as they did when they were first designed. However, they now not only come in a casual low top style, but also in a huge variety of colors. Through some places online, it is even possible to customize a pair of Chuck Taylors to a shopper's specifications by choosing the color of the upper, the laces, and even the sole. Low top or high top Chuck Taylors are a safe style choice and versatile addition to any shoe closet.
Men's High Top Sneakers
Men's high top sneakers are designed to cover and support more of the ankle than a typical sneaker. These types of sneakers have laces that come up to the top of the shoe in order to provide stability. The design of high top sneakers has its origin in basketball shoes, where extra ankle support is essential for the quick movements and cuts that are so important to the game. Today, casual high top sneakers are as popular as everyday shoes, where the ankle support is not crucial, but instead is a style choice.
Air Jordans
Nike's Air Jordan basketball shoes are perhaps the most popular style of high top sneakers on the market. They were first introduced in 1985, following the rookie season of legend Michael Jordan. Since then, a new version of the high top sneakers has been introduced every few years, with varied success. Air Jordans are available in a wide range of color combinations and are fashionable for wear both on and off the court, which cannot be said of all basketball shoes. While it may take a certain confidence to wear brightly colored Air Jordans with jeans, for those with the style to pull it off, these are a fun and exciting addition to a sneaker collection.
Men's Slip On Sneakers
Slip on sneakers are another type of men's sneakers that are popular as casual streetwear. As the name suggests, slip on sneakers can be slipped on over the foot as opposed to being laced up. Most slip on sneakers have some manner of elastic in the upper so the foot can easily slide in and out of the shoe. The elastic should be snug enough to keep the shoe on while it is being worn. Slip on sneakers can be a good style of shoe to have around the house because they can be put on and taken off quickly while offering more coverage and durability than something like sandal or a slipper.
Vans Classic Slip Ons
One of the most recognizable styles of slip on sneaker is the Vans Classic Slip On. Vans, originally known as the Van Doren Rubber Company, began making sneakers in 1966. Quickly, the Southern California-based company and their shoes became wildly popular with the burgeoning skateboard scene in that region. Their first pair of slip on sneakers, which is today known as the Vans Classic Slip On, was made in 1976 and almost instantly became a hit among both skateboarders and riders of BMX bikes. That shoe is now the most widely associated with the Vans brand. It is a low top sneaker with elastic on either side of the upper. The classic checkerboard pattern is still seen all over the world, although today Vans Classic Slip Ons come in a huge array of colors and patterns, for both men and women. Vans slip on sneakers are not only appropriate for skateboarder kickflips, but are also comfortable and stylish for everyday wear.
Men's Sneaker Materials
When choosing a pair of men's sneakers, it will be important to consider not only the style, but also the material from which the sneakers are made. Although the vast majority of sneakers have rubber soles, the upper of a shoe can be made from a variety of materials. The type of material from which a pair of sneakers is made can have an impact not only on how the shoes look, but also how they fit and react to certain climates and weather. The most common materials that are used for men's sneakers are leather and canvas.
Men's Leather Sneakers
Many men's sneakers are made from leather, even if they do not necessarily look it. There certainly are those sneakers that are a natural leather color, but many more are distressed, dyed, or otherwise altered to appear different. Leather sneakers can be incredibly durable, and most are resistant to water and other weather. However, for leather sneakers to be worn in very wet conditions, it may be necessary to waterproof them so as to avoid discoloration. Leather sneakers, as with other leather shoes, also have a tendency to stretch as they are worn. This means that when purchasing leather sneakers, it may be necessary to buy them a bit more snug than non-leather shoes so that they have room to stretch without becoming too big. This can be easy to do when buying leather sneakers in a department store or retail shoe store, but can make purchasing them online a bit more complicated. Be sure to ask any questions about sizing before completing the purchase and choose a site with a clear return policy when buying leather sneakers online. Leather sneakers are generally more expensive than canvas sneakers, owing to the fact that leather is simply more expensive to produce. Ultimately, leather sneakers can be a stylish choice for a casual day out, or even for the office, as they tend to be a bit dressier than other sneakers.
Canvas Sneakers
Canvas, usually woven from cotton or linen, is also a popular material from which to make sneakers. Vans slip ons, Keds, and Converse are all made primarily from canvas. Canvas sneakersallow the foot to breathe a bit easier than leather shoes and are also generally less expensive. However, canvas sneakers are not as durable as leather shoes and are certainly not appropriate for wear in very wet or very cold conditions. Sizing canvas sneakers may be a bit easier because the fabric does not have the same proclivity toward stretching that leather does. A pair of canvas sneakers is perfect of warm weather and even at the beach for those people who shun sandals.
How to Buy Men's Sneakers on eBay
There is such an array of men's sneakers available that it can be difficult to choose the perfect pair. Shopping online can make the process a bit easier since you do not have to go from store to store looking for the right sneakers. On eBay, there are thousands of pairs of men's sneakers just waiting to be discovered. It is easy to shop, browse, search, and ultimately buy a great pair of men's sneakers from eBay, whether you are looking for a deal on gently used sneakers or want a brand new pair for yourself.
In order to find men's sneakers on eBay, navigate to the Men ' s Shoes portal from the front page. From there you can choose Casual Shoes and then Fashion Sneakers to browse the many styles that are available. Narrow by brand, price, size, color, and any other descriptor that is important to you until you find the best fit for your closet and your wallet.
As with any online purchase, be sure to do a bit of research on the seller before completing the transaction. This is easy to do on eBay by simply reviewing the seller's feedback from other buyers and looking for a seller that has positive ratings from customers. When you buy from a reputable seller, and ask plenty of questions beforehand, you can feel secure in buying your sneakers through eBay.
Conclusion
A great pair of sneakers is a requirement to complete any man's shoe wardrobe. After all, every man needs a trustworthy and stylish pair these casual shoes. Sneakers can be appropriate for anything from taking out the garbage to taking in a movie, and many scenarios in between. Because there are so many different styles of men's sneakers, searching for the right pair can take a bit of time. Doing some research ahead of time can make the process go much more smoothly. With the right information, it is possible to decide upon the type of sneakers, the material, and even the brand before setting foot in a brick and mortar store or doing a single online search. Whether your search for sneakers is conducted online, in department stores, or shoe stores, going in armed with information is sure to make the process quick, easy, and satisfying.