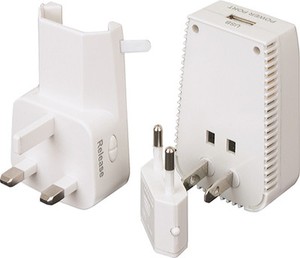 When shopping for audio and video cables for a home entertainment system, shoppers should ask what options they need, including which type of cables, universal or distinct, they must utilize. Another important question is whether an existing cable with an adapter is necessary. Answering these questions will help shoppers purchase the right audio and video cables and adapters.
When searching for audio and video cables and adapters, home entertainment enthusiasts should take a look at the available options before making a purchase to ensure they buy the right product. They should also learn about the different types of audio and video cables and adapters, the distinction between universal and distinct cables, and which cables and adapters are right for a particular home entertainment system. This will help answer the question of whether to buy universal or distinct audio and video cables and adapters. Finally, shoppers should located places to find and buy audio and video cables and adapters, such as at local electronics stores or online marketplaces like eBay..
Discover Audio and Video Cables and Adapters
Assembling the perfect home theater experience includes choosing the right audio and video cables.. Most often, when buying home theater components like a television and playback devices like Blu-ray players, HD and HDMI cables must be bought separately. Others components, such as gaming systems, usually come with component or audio video cables.
In some instances, users must use a universal cable because the cable that came with the component is either no longer working or incompatible with the component it is being connected to. Another option is to use an adapter,, which allows the original cable to be used. Which of these choices is the best option? The sections below provide answers to these and other questions.
The Difference Between Universal and Distinct Audio and Video Cables
The first question to ask: What is the difference between a universal and a distinct audio/video cable? The table below contains definitions for both.
| Cable Type | Definition |
| --- | --- |
| | Allows for the device, or home theater component, to be connected using multiple connection methods; usually accomplished through an HDMI cable; may be done with an RCA audio/video cable or component cables connecting to the TV or audio receiver on the other end |
| Distinct Audio and Video Cable | Cables distinctly made for a certain type of connection; very often an HDMI cable with HDMI connectors on both ends that connects an HDTV to other devices |
Shoppers need to know the difference between the two types of cables, universal and distinct, to determine if they need the added connectivity of a universal audio and video cable, or if a distinct cable is appropriate.
Types of Audio and Video Cables
Audio and video cables come in a variety of connector types. The table below includes a list of cable types and a description of each.
| Тype of Cable | Description and Use |
| --- | --- |
| | Usually allows a home theater component with one type of connection to be connected to a component with an entirely incompatible connection type; usually an RCA audio/video or component connection on one end and a compatible connection type for the device on the other |
| | Typical computer monitor connection; VGA connector is also used on flat panels |
| | VGA cable extenders usually have a female connector type on one end; allows easy extension of an existing VGA cable connection |
| | Used for transmission of an analog signal |
| | Used to carry both an audio and video signal; around since the 1940s, but still used |
| | A component cable; transmits an analog signal; similar to Y-Cb-Cr cables below |
| Y-Cb-Cr | A component cable; transmits a digital signal; similar to Y-Pb-Pr cables above |
| | Does not carry audio signals; transfers uncompressed digital video signal; signal can be configured to support a variety of modes |
| | Carries an HD signal plus eight channels of audio; good for HD programming and 7.1 surround sound; most commonly used HD video cable; transfers uncompressed digital video and audio |
| | Allows for the transmission of analog video; audio is usually handled through RCA connectors |
| | Commonly found on HD cameras for content download; some high-end HDTVs and home theater receivers use Firewire to carry a video signal; can compress an MPEG-2 video signal and can compress and carry a digital audio signal |
Shoppers should also know what types of cables they currently have and what they will need to connect to any new component purchased. That way they can plan their purchase and get the correct connector type for their specific needs.
Types of Adapters
Adapters allow shoppers to use their current cables to connect their various home theater components. The list below includes two common adapter types.
| Adapter Type | Description and Use |
| --- | --- |
| Format-to-Format | Most common type of adapter; fits on the end of an existing audio/video cable; allows the component to be connected using an entirely different connection type; commonly connects a VGA cable (male) to a computer with a DVI connection using a DVI adapter |
| Male and Female | Most cables connect with a male connector type; this turns male into female and vice versa; most commonly used to extend the length of a VGA cable; can connect two cables that have male connectors; also used with some USB cables |
Having the right connectors on hand remains a critical part of connecting devices in the home with the least cost and hassle. Shoppers should have a rough idea of what kind of connectors and adapters they need before setting out to purchase them.
Which Cables and Adapters Are Best for a Home Theater System?
The final determination of which products to use, universal cables, distinct cables, or adapters, boils down to what cables the user currently has, what needs to be achieved with the home theater system, and how much the person is willing to spend.
Universal audio and video cables are best used when shoppers don't know what type of connection they need. Not only does a universal cable provide the type of connector needed at any given moment, but they also offer more versatility for future connections.
The use of a cable made for a specific type of connection comes in handy when shoppers know exactly what they need and do not plan on updating their home theater components in the near future. They are less messy and sometimes offer better quality, in terms of signal, compared to universal audio and video cables.
Ultimately, for a true HD experience, the best type of connection is a totally HDMI connection, if available. Current HD technology is geared toward the use of these cables. A good HDMI cable can be found for a reasonable price and will ultimately provide the best in HD picture quality and surround sound. Listed below are more helpful tips to help shoppers decide whether to use universal or distinct audio and video cables, as well as adapters.
Tips for Using Audio/Video Cables and Adapters
The following tips discuss the use of audio/video cables and adapters.
Adapters tend to cost less than buying a whole new cable. So, if shoppers already have working cables they can use, then an adapter might work.
Whatever option is chosen, make sure that the signal is strong enough, especially with long runs of cable. It might be necessary to get a signal booster.
Make sure to buy the cable for the format of audio and video you will be using. Most often this is digital, but in some older home theater systems this could still be analog, especially with older audio.
Shoppers should store away any cables and adapters when not in use because they could be useful in the future.
Always tag cables being used because it will be easier to switch them out quickly and accurately when necessary.
Find Audio and Video Cables and Adapters on eBay
Once you know what type of audio and video cable or adapter you want to purchase, go to the All Categories portal on eBay and under the Consumer Electronics label, click TV, Video & Home Audio.. After that, click TV, Video & Audio Accessories,, then click Video Cables & Adapters,, and start searching through the audio and video cable or adapter listings.
You can also search eBay listing titles for specific words when shopping for audio and video cables or adapters. You can visit eBay's Search Tips page for more advice on searching for any product using specific keywords. If you can't find the exact audio and video cable or adapter you want, try shopping eBay Stores..
Buy Audio and Video Cables and Adapters Online with Confidence
Before buying, carefully read the details in the audio and video cable or adapter listings, including delivery costs. When buying a more expensive product, like an Atlona 8 x 8 x 2 HDMI v 1.3 matrix switcher with LAN control, make sure the seller insures the product when it ships. For more information about cables and adapters, ask the seller any questions you may have by clicking the Ask a Question link on the listing page.
Know the eBay Seller
Remember to research the eBay seller to ensure a positive and secure transaction when purchasing audio and video cables or adapters. Ask these questions:
What is the seller's feedback rating on previous transactions, and specifically those involving electronics and cables?
Does the seller offer a money-back guarantee for the equipment?
What are the terms and conditions of purchasing the seller's audio and video cables or adapters?
Conclusion
When replacing or adding new components to a home theater system, it is important for shoppers to make sure that they have the correct audio and video cables or any adapters that they need. This can either be distinct cables that are fitted for the task or a universal cable that gives shoppers more options when it comes to connection types. Either way, shoppers should know what they need before purchasing cables and adapters.
But before buying audio and video cables or adapters, remember to investigate available options and learn about the different types of cables and adapters, when it is best to use either a universal or a distinct type, and how to buy audio and video cables and adapters safely and securely on eBay.