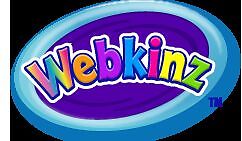 Webkinz are wonderful little plush pets that link you up with an online world where you can play games, make friends, and take care of your pet. Name them, build them houses, send them to school to teach them skills, and enjoy their sweet nature!

Some of the older Webkinz, like the Lil Kinz - a smaller version - are less popular and less produced, so you can start your Webkinz World collection for a few dollars!

http://www.ebay.com/itm/Webkinz-Lil-Kinz-CANARY-new-with-sealed-unused-Tag-/221306692013?pt=US_Webkinz&hash=item3386e821ad

Check out this cute little canary! Less than four dollars and you can start! There are creatures of every breed and species and some that only exist in Webkinz World! Birds, dogs, cats, cows, everything! My favorites are the birds and the fish because they actually swim and fly for you!

You can also invest in codes and trading cards to get special objects to enjoy! There are constantly giveaways and fun promotions and there is no shortage of things to do! See how many you can collect!